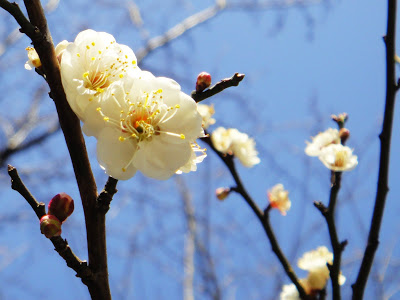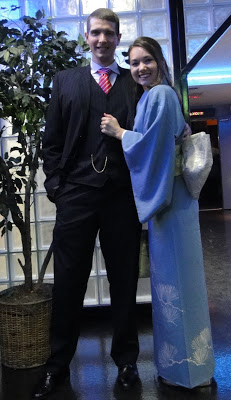 Remember that Ramona book where she's reading her mom's childhood diary and can't believe her mom wrote, "Nothing happened" on certain days? Ramona can't imagine a day where nothing happens. I think I underlined that in my red and white Ramona diary. Anyway, that being said, not much has happened around here since we returned to Japan from our New Year jaunt to French Indochina. Chris and I went to the squadron holiday parties in his new suit and my seasonally-appropriate kimono. Mary and I visited the flower market. I bought an orchid and sakura branches. The neighbors' plum trees and the paper whites along the river have started to bloom. Our friends and sponsors, the Sharps, moved back to the States.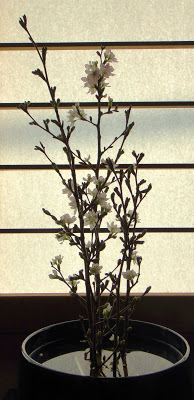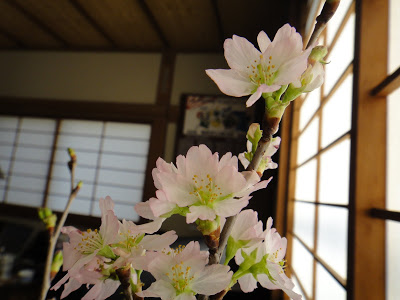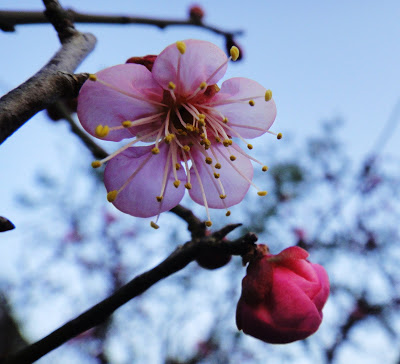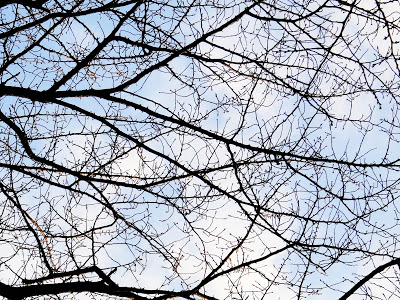 It snowed. Brittany and Nick shared their fresh Tsukiji Fish Market catch and had us over for homemade sushi rolls. Chris and I went to Yunessun Hot Springs Spa in Hakone and Disney Sea in Tokyo. I went to Yokohama's Sojiji Temple for Bean-Throwing Day. Chris is working a lot as he trains for his new home guard job and working on prepping the squadron for its upcoming evaluation. I completed a couple of my English classes so I'd have more time for work at Ichiban Collectibles. In fact, Elaine, Brittany and I even have tickets to Thailand for our upcoming merchandise buying trip. Tea ceremony lessons continue to relax and inspire. Our church is discussing Joseph as his story pertains to decision-making and God's plans.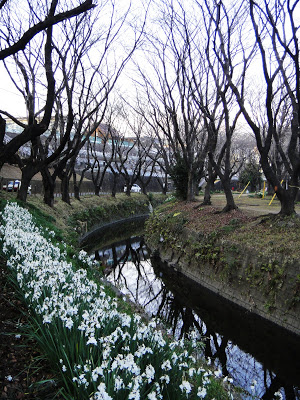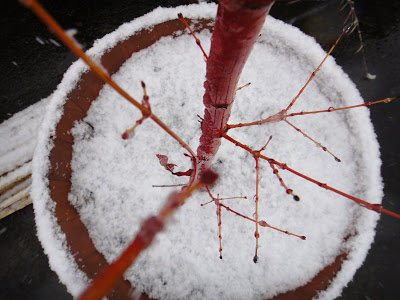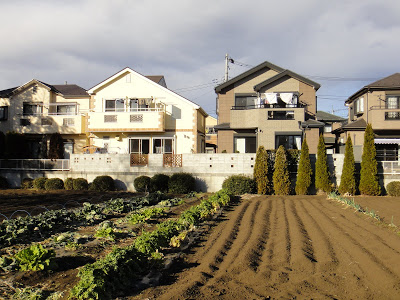 Chris bought an antique Japanese table outfitted to accommodate hibachi grills or a small stove. I bought covers for our floor cushions. Pounce wore his Vietnamese conical hat (reluctantly). All-in-all, it's been life as usual, plus winter as usual. Winter is always just a little…well you know…winter. Tired all the time, waiting for spring, on the heavier end of pudgy. You know…winter. It's been a great year so far…I guess…and will only get better as we shake the February Funk! But for now, motivation requires too much effort. Blah, winter; blah.