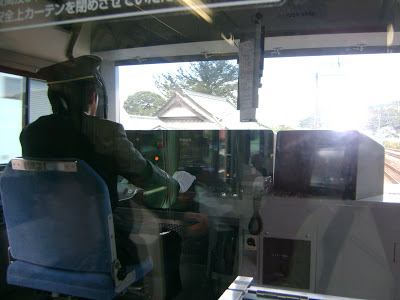 Fuji-San peeked over the Tanzawa Mountain Range as the train zipped toward Odawara and the third-best castle in Japan!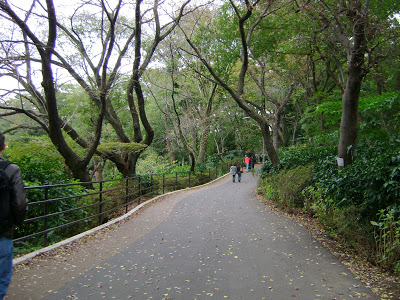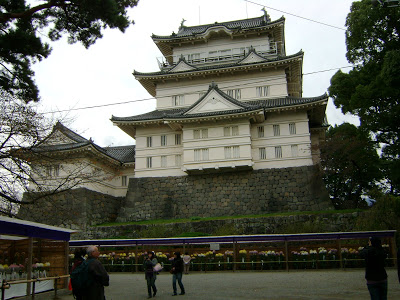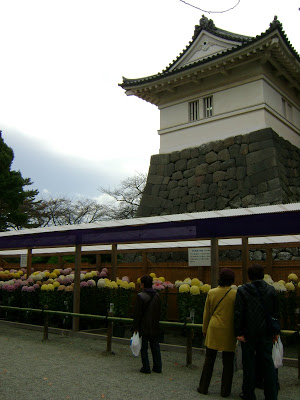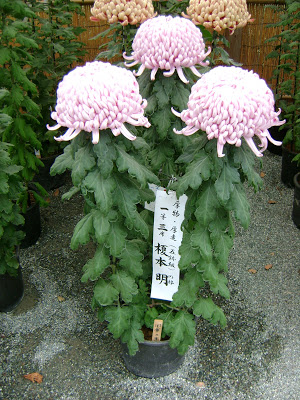 Some kind of flower show filled the castle grounds with colorful displays.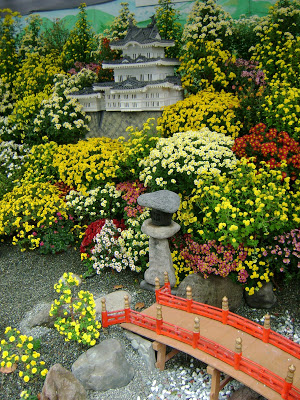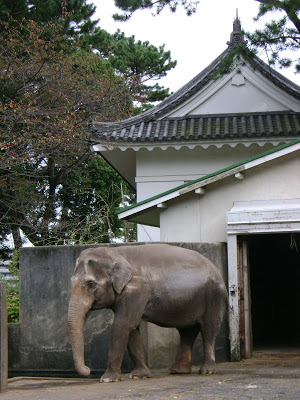 Odawara's gates, motes and hill are now an expansive park containing a mini zoo, museums and koi pond.
Did I move to the right country or what?! This cat curled up in a ball on top of the table while the man and his wife had lunch.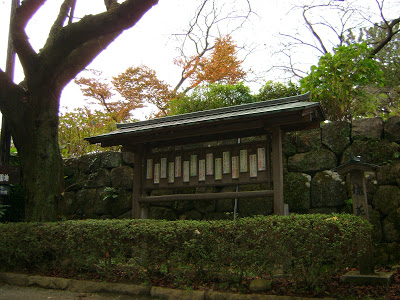 We took a tour of the castle and the swords, letters, tea sets, picnics, kimonos and samurai armour once owned by the people who fought for control of Japan here as feuding

shoguns hundreds of years ago as "in 1495 the great warrior Shinkuro Ise came from Izu Province and banished the Omori Clan from Odawara, using trickery combined with armed force." A hundred years later in 1580, Odawara had become the political, cultural and industrial center of eastern Japan, on par with then-capital Kyoto. More shoguns vied for control, but it doesn't matter who won exactly because a few hundred years after that Emperor Meiji overthrew that system and took imperial control back to the hands of the royal family. The castle was dismantled until its reconstruction (according to the original blueprints) in the 1960s. [info is from the English leaflet provided by the castle]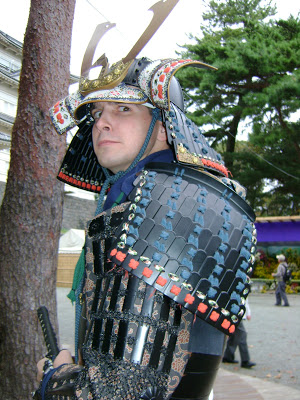 Now, how about this fearsome samurai?? Yikes!! It was only $2 each, and I had purchased some postcards so Chris claimed this as his souvenir. He thought it was great. He didn't have to dress up like this (I hate dressing up in period costumes):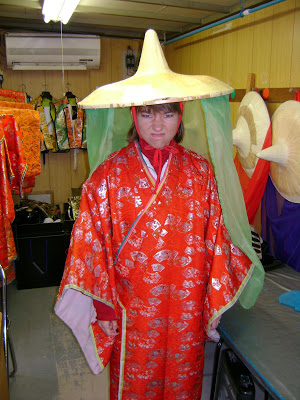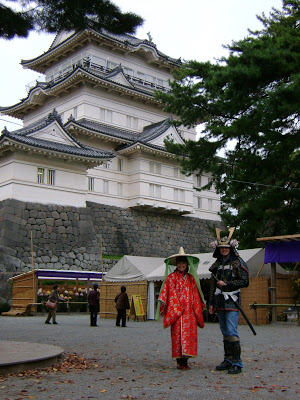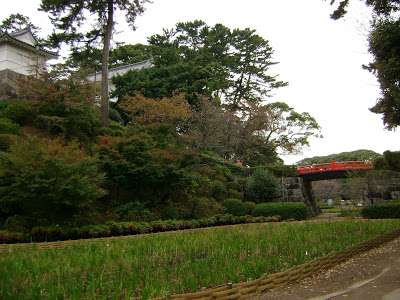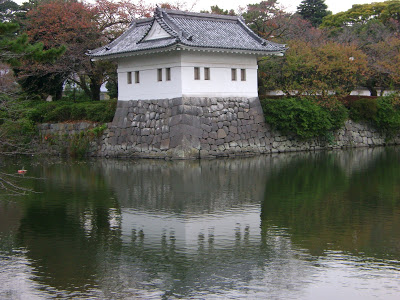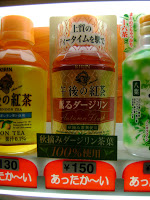 We went to a traditional Japanese restaurant for rice bowls with assorted fried seafood, then got some pastries in a seasonal leaf shape from a bakery. We strolled through some of the shops and Chris bought me a little bowl with the castle on it. We got some bento boxes to have for dinner from the train station on our way home. So exciting! I've heard they're pretty good and change with the seasons (of course). Not bad for a Tuesday! More seasonality in the left photo: Autumn Flush! …yum?
Who:
The Kruegers and the
Taylors

Where:
Odawara Castle (¥400 to get inside), includes a panoramic view of Samami Bay and the mountains
How: Odakyu line to Fujisawa; Tokaido line to Odawara; follow signs to the castle; ¥980 one way