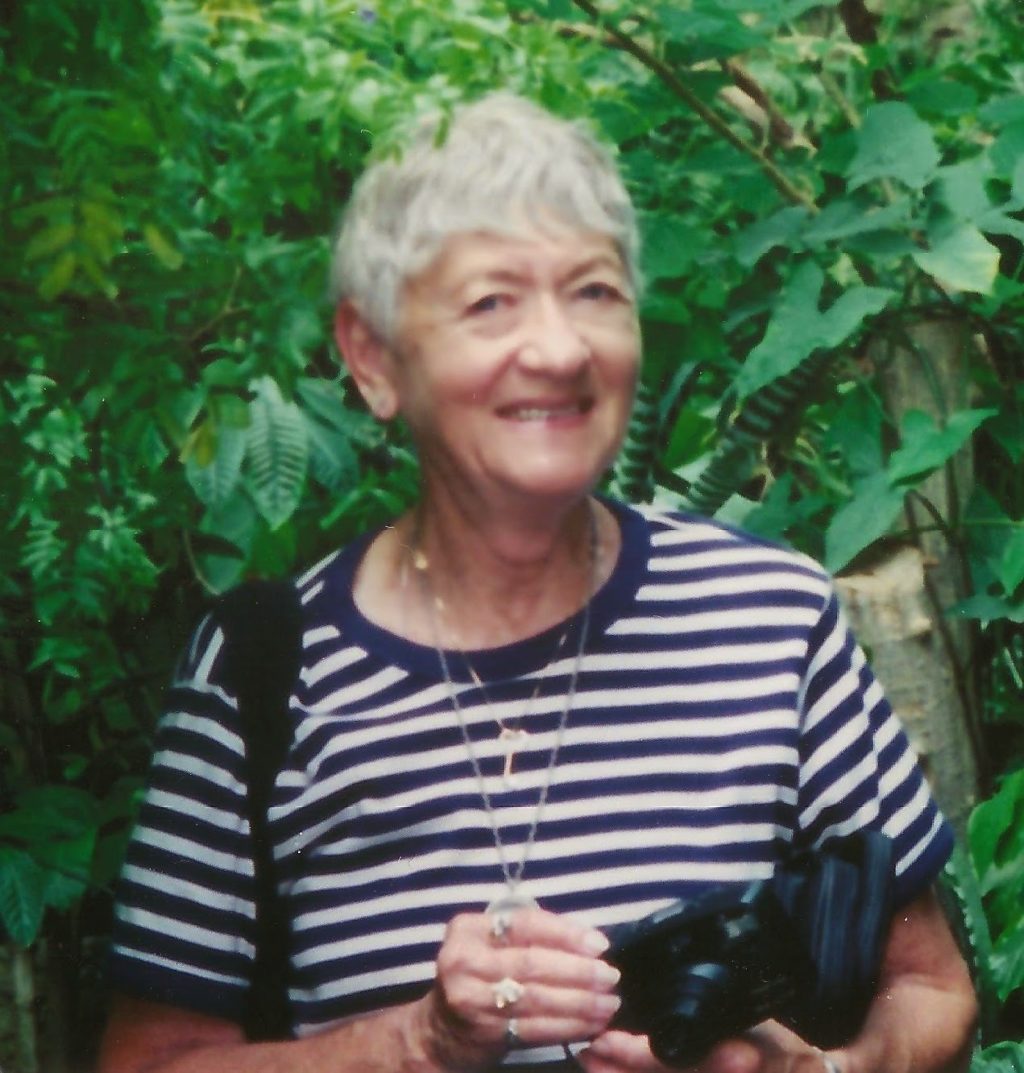 The little captain and I arrived in sunny San Diego the day before Grandmarm's memorial service. Hannah and I toted our tots; our brothers traveled solo. We all crashed at Grandfather's house. Eucalyptus, dry pine needles, jasmine, lemon and orange trees—these scents hint at decades of family visits. As per tradition, we stayed up late playing a word game that I think Simon won and I lost resoundingly. The tots roughhoused with their uncles. We saw my mom's brothers and their families, too. Uncle Mitch loaned us his enviable 15-passenger van, and at some point all of us remarked on how we wanted it (like the one we had back in the day)! We gathered for a short time, for a sad reason, but I think Grandmarm would have been delighted to see warmth and love of a family brought together in her memory.
I was talking to my mom on the phone shortly after Grandmarm's passing, when the subject of the obituary came up. I immediately offered to do it, and was surprised at some of the things I learned. Like that she played violin in the Hollywood Bowl when she was nine. And was a founding member of the Poway church where we celebrated her memorial service. She performed with the Paradise Symphony in retirement. And now she is free from the physical ailments of her body, able to make beautiful music once again.
"Happy from now on are those who die in the Lord! So it is, says the Spirit, for they rest from their labors."
~Book of Common Prayer
Ernstlee Henshaw Houck, 81, was welcomed into Heaven May 3, 2014. She was a loving wife, mother, friend, grandmother and great-grandmother, and generous with her time and talents. She will be remembered with joy by her many loved ones.
She was born Ernstlee Jane King on August 9, 1932, in San Francisco, to Margaret and Joseph King. She completed high school in Vallejo and earned her associate degree in liberal arts.
Ernstlee first met Edward Henshaw in his sailor whites on a blind date, and the two were married June 21, 1953. He preceded her in death June 14, 1998. Ernstlee married William Houck, a fellow St. Nicholas Episcopal Church member in Paradise, California, on December 26, 1999. He preceded her in death September 2009.
Ernstlee and Edward lived in Poway for 30 years, where Ernstlee was a founding member of St. Bartholomew's Episcopal Church. She spent more than two decades working in the San Diego County Library. She told stories and performed puppet shows for children's programs as a longtime librarian at the Poway Library.
Ernstlee played the violin in the Hollywood Bowl at just nine years old, and continued to play in retirement, performing with the Paradise Symphony after moving to Magalia, California, in 1989. She was also active in Stephen's Ministry, local community theater, and the St. Nicolas's women's group.
She enjoyed reading, writing, knitting and traveling to the Caribbean, Hawaii and China, and took trips across California and the United States to visit family.
Ernstlee is survived by three children, Evelyn (Kent) Saugier of Katy, TX, Matthew (Pomy) Henshaw of Mira Mesa, CA, and Mitch (Kathy) Henshaw of Escondido, CA. She is also survived by 11 grandchildren; 10 great-grandchildren; as well as three children and seven grandchildren of her late husband, Bill Houck.
A memorial service will be held May 29, 2014, at 11am at St. Bartholomew's Episcopal Church in Poway.
Published in the Pomerado News on May 15, 2014