I'm in Mexico…I'm in Italy…no…it's Southern California! I was reading a book about Chianti, Italy, which made me want to go wine tasting, so I searched for local wineries and ecco (that's Italian for voila): two days later my friend Rebekah and I were tromping through hilly vineyards and flower-lined dirt roads just 30 minutes north of downtown San Diego off I-15.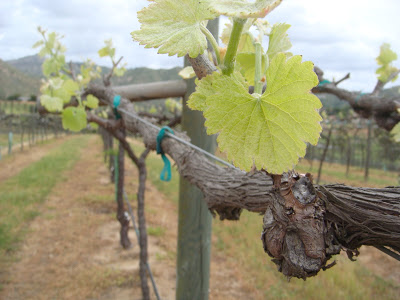 Orfila Vineyards and Winery is owned by Ambassador Orfila—an Argentine who is the former ambassador to the United States and then Japan. It's set on top of a hill overlooking the San Pasqual Valley and is exactly what I would picture Italy to be, just like Queretaro was the friendly, colonial city I thought Spain would be. I love idealizations. So much easier and more romantic than the real place.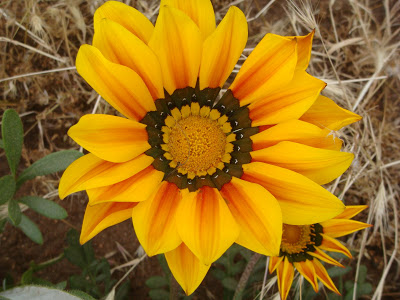 We took an interesting self-guided tour through Orfila (Or-FEE-la) and ended up in the tasting room for tastes of everything from dry whites and reds to chocolaty ports. I love port. I would have bought some but alas, my suitcase's wine capacity was already met.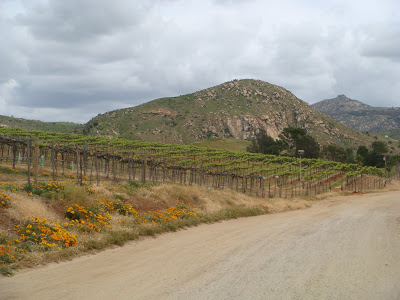 All the wines with "estate" in the title were grown right here. All their wine is produced right here. I don't usually prefer white to red, but the Estate Viognier "Lotus" had such an interesting name that we both tasted it first. I liked its refreshing finish—none of the oaky or buttery aftertaste I usually dislike in whites. The reds had fun names like "estate ambassador" this and that. Love it!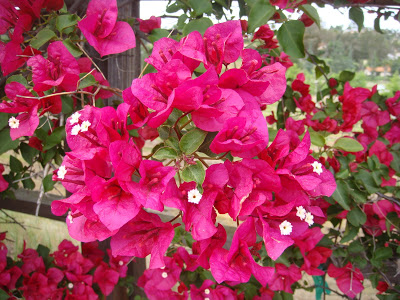 Rebekah and I sat on the veranda with some grapes and cheese watching the local fauna and generally appreciating the unexpected beauty of the San Pasqual valley. It was pretty much like sitting at the pool eating chips and salsa like we used to do in Pensacola, but with much prettier surroundings!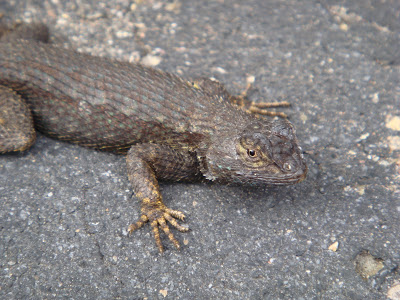 But that was actually how we finished the day. We began just five minutes from where my parents grew up in Poway at the
Bernardo Winery
. Why here? The Sweet Pea Coffee Shop was our goal for lunch. I ordered the grape, cheese and cracker platter, Rebekah got the artichoke spinach dip and we shared.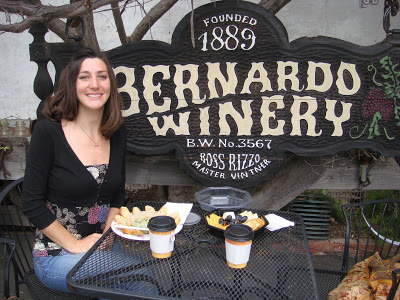 Plus the coffee: San Diego Sunrise for cup #1, and whoa! Creme Brulee coffee for cup #2 was very good, especially because I don't usually like flavored coffees! Or maybe it was all the cream I put in it. Yum!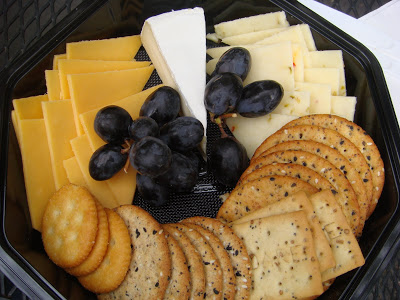 Bernardo had some excellent fruity honeysuckle, pomegranate, etc. wines. No pineapple wine, unfortunately. I got a bottle of the Muscato D'Asti because Chris and I like easy, sweet whites. I myself am a Cabernet Sauvignon girl myself, but it is more fun to share something together, of course.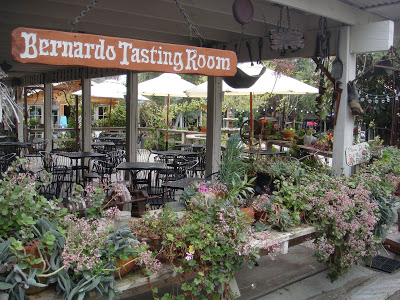 The best part is that since Rebekah has a baby currently the size of an apple in her tummy, she could taste but not sip. We got a lot of mileage out of the humor of a pregnant lady wine tasting. No funny looks though, so these wine people must see a lot weirder things pass along their tasting tables!