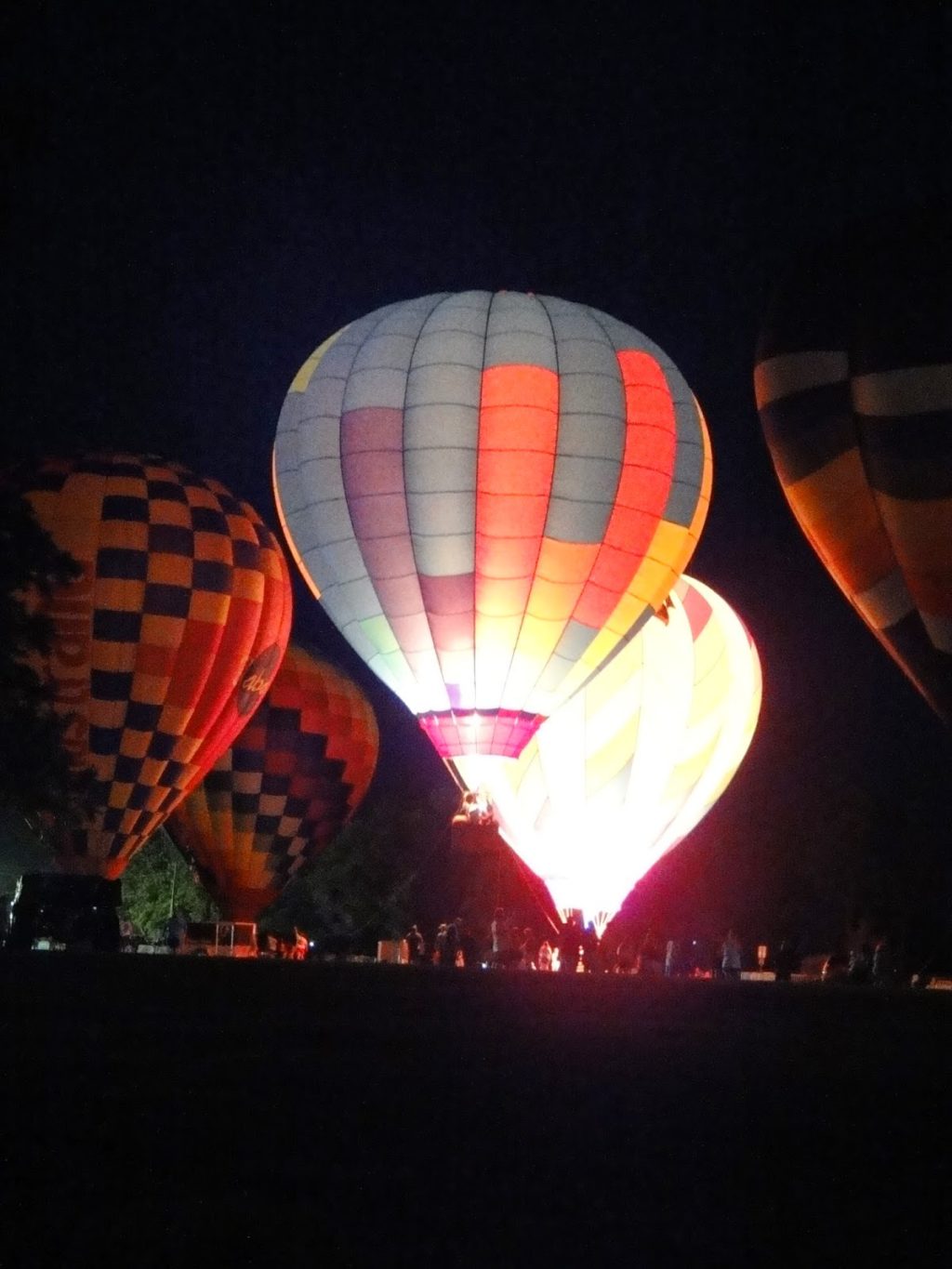 Glow, baby, glow!
Last year we arrived at the Gulf Coast Hot Air Balloon Festival at dawn
. This year, we wanted to see the GLOW! A lot of the festival was rained out, but—astonishingly—we had glorious weather Saturday evening. We told Isaac a few days beforehand we were going to a hot air balloon festival. All day Saturday he kept talking about it, and late, late at night, when we finally tucked him into bed, he was still telling me all about the fire in the balloons at the hot air balloon festival. It made quite the impression on him!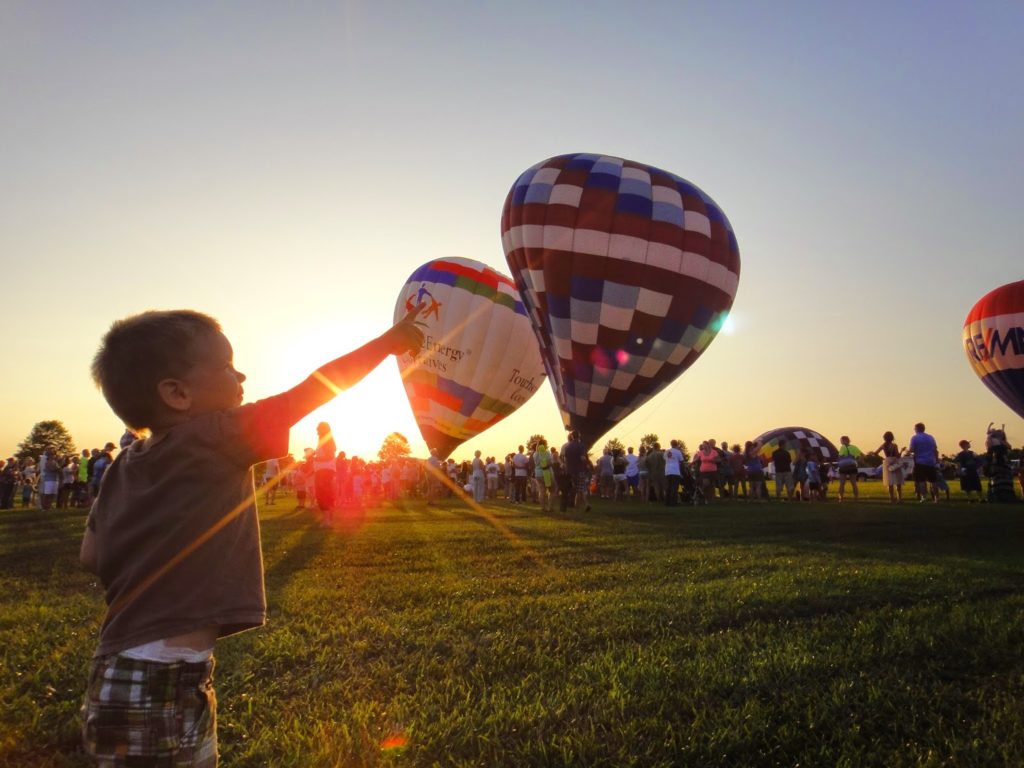 Hot air balloon mass ascension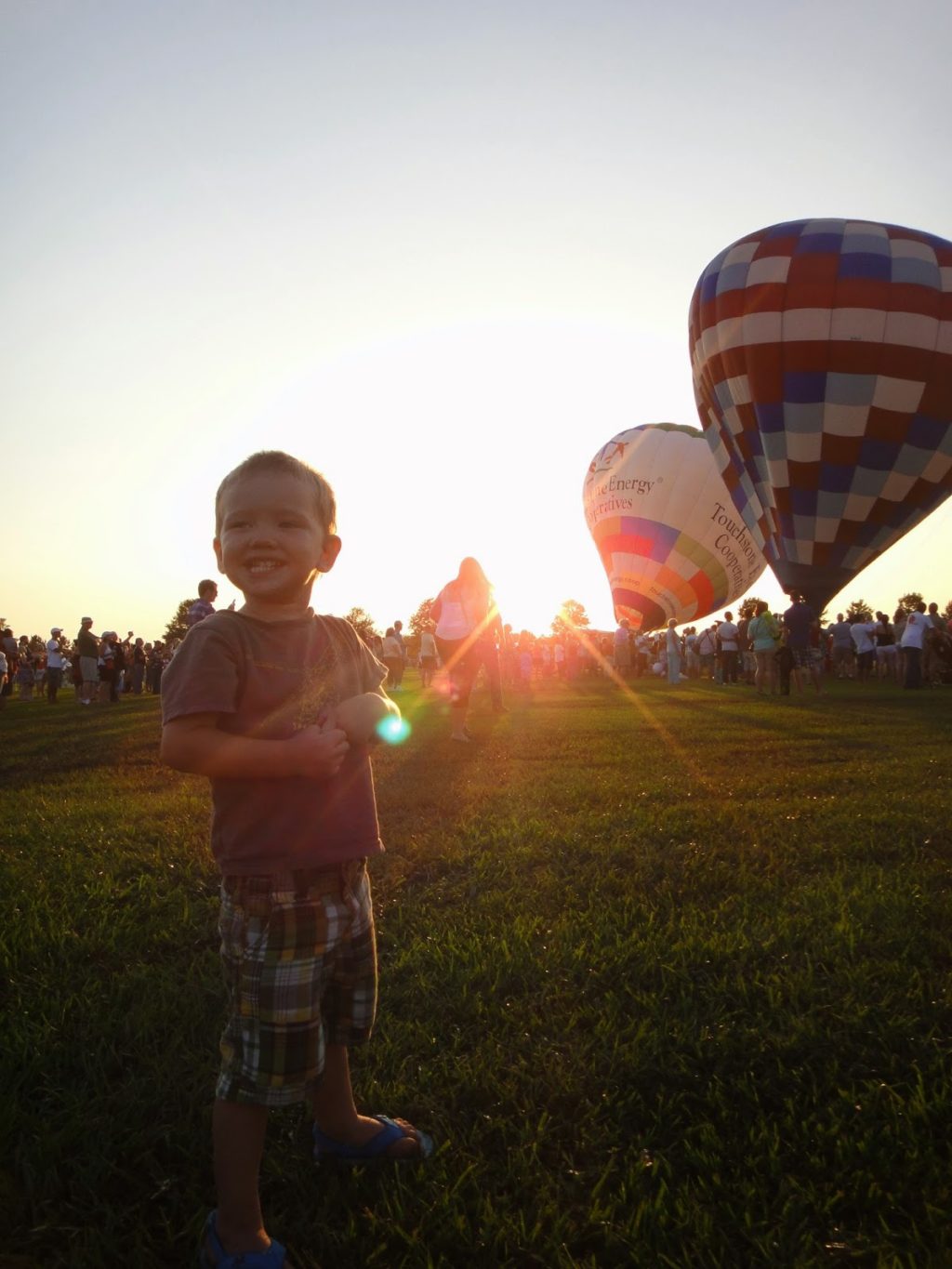 Isaac actually calls any balloon a 'hot air balloon.'
"No, this is just a balloon. Maybe a helium balloon if you want to get technical."
"No, Mommy, it's hot air balloon."
That started last year when we got him a little hot air balloon to hang over his changing table. Purchased at this very festival, of course. Now that it's been a year of misnaming, maybe we should try harder with the corrective learning.
Anyway, the festival is Fathers Day weekend every year at the Foley Sports Complex in Alabama. Parking is $5 or there's a free shuttle from the Tangier Outlets. It wasn't very crowded at all either time we went, and Isaac was so fascinated that we actually stayed on the grounds until 9:30pm, eating gyros and ice cream while the balloons flickered and glowed. Late night party people over here! We drove home on farm roads heading straight toward a swollen, honey moon.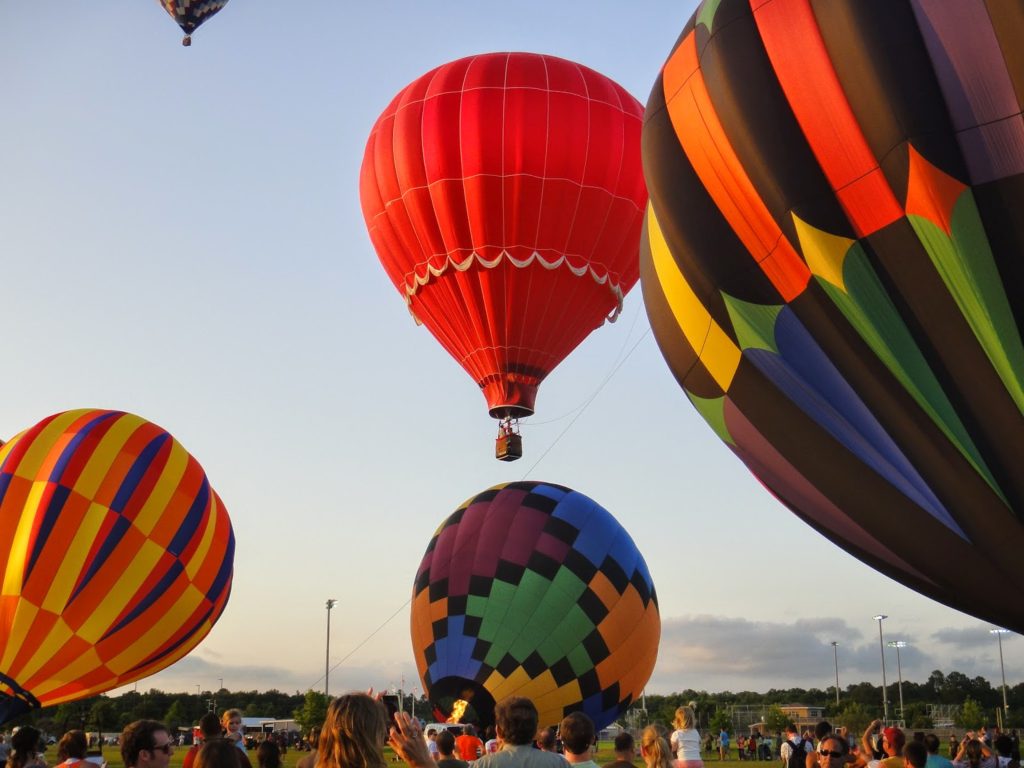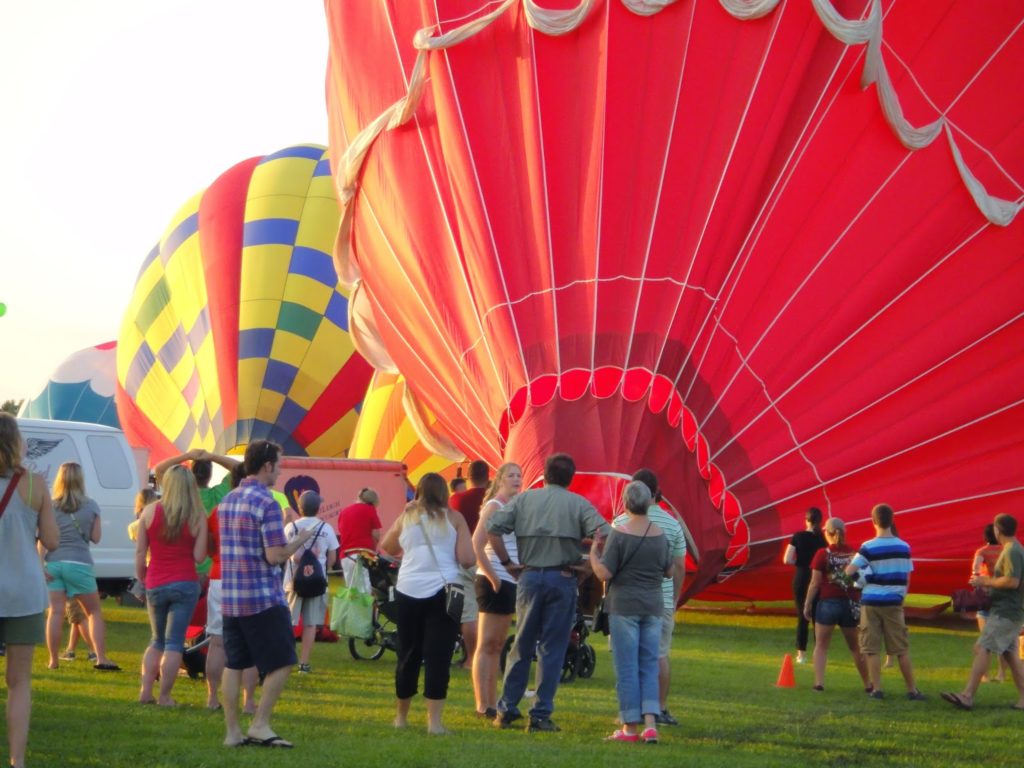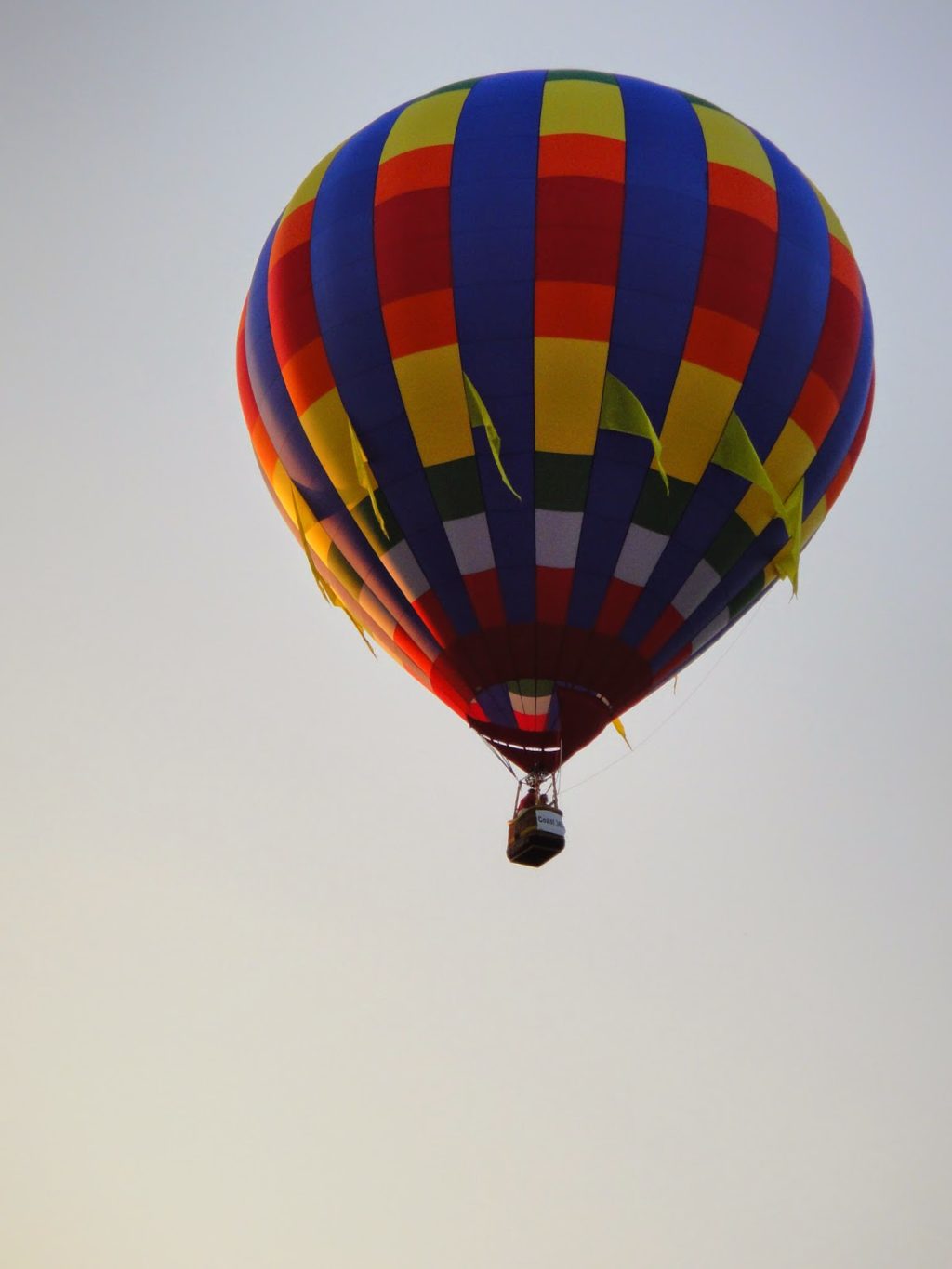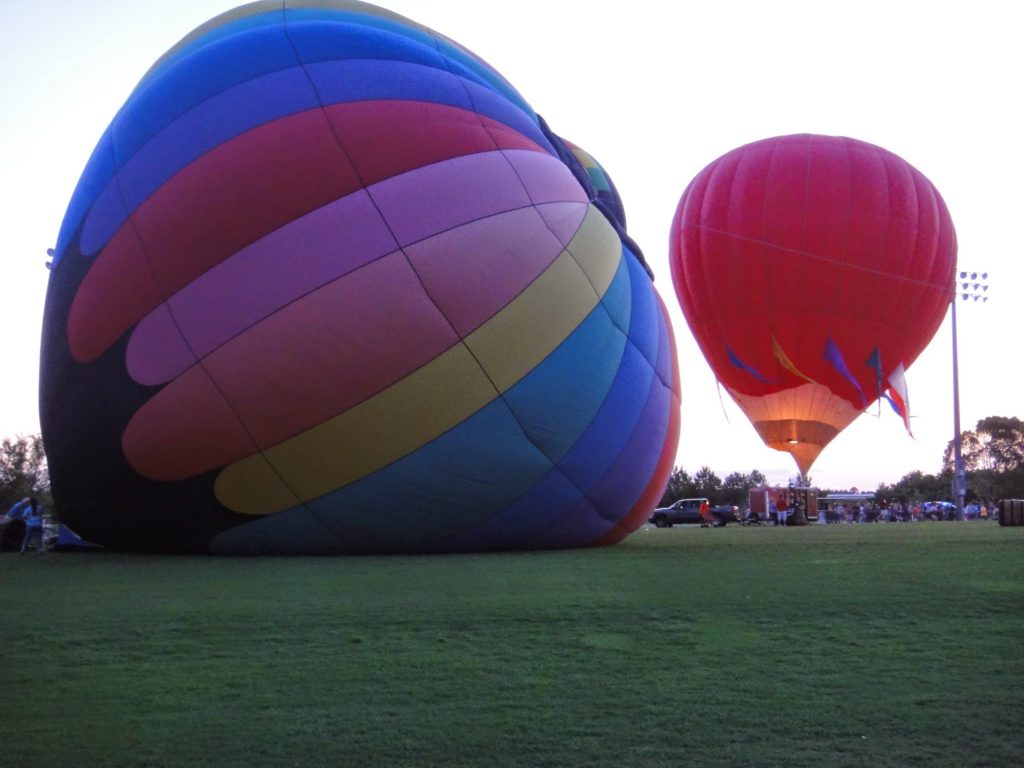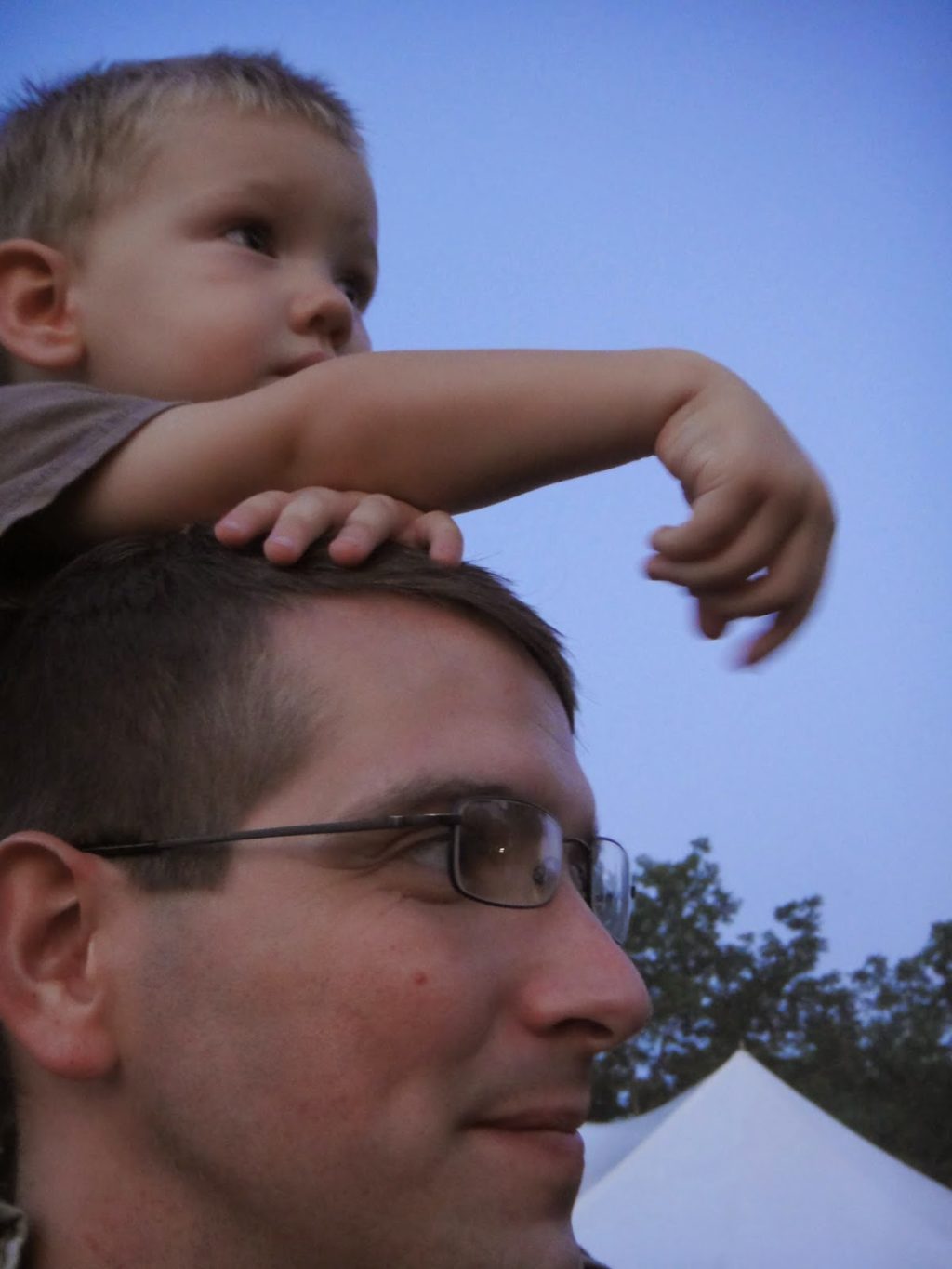 Happy Fathers Day, DAD!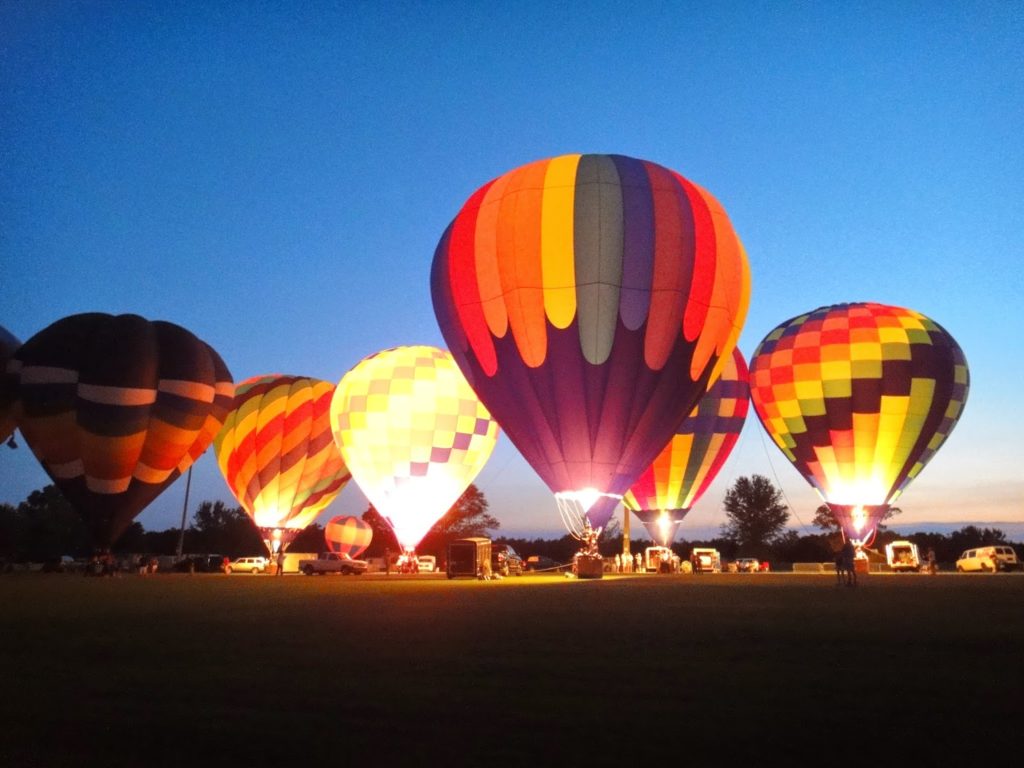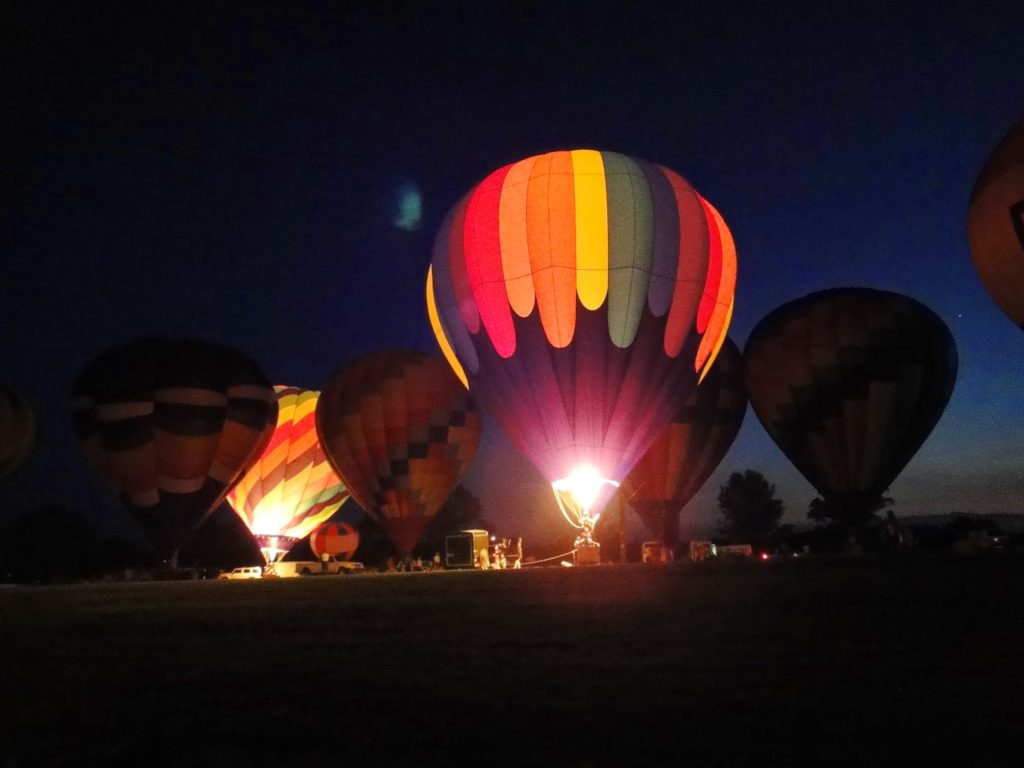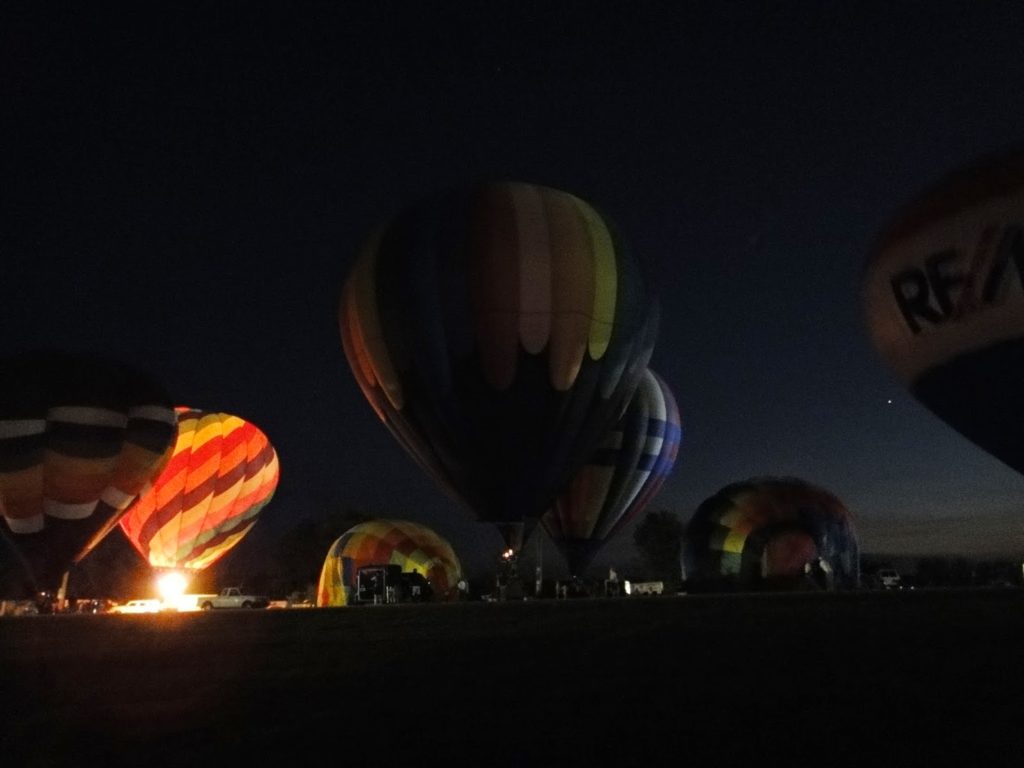 Deflating
Another day trip success!