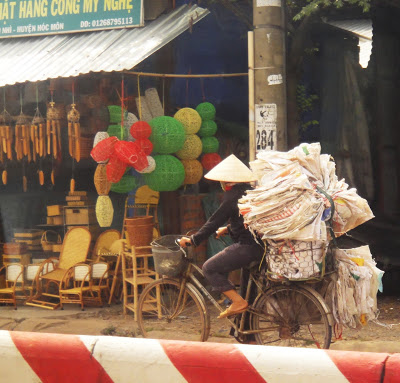 We were carted around all over Vietnam and Cambodia; meaning, we spent a lot of time looking out of car windows. Each city looked different, felt different, smelled different.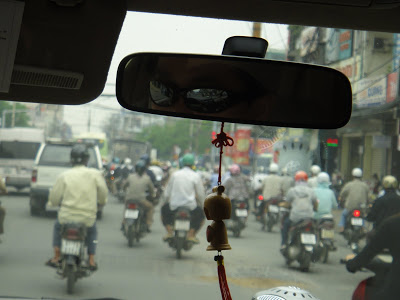 Saigon was crowded crowded crowded. We saw two guys on a scooter balancing several full-sized glass doors. Everywhere we saw moms riding with their very small children on scooters. Sometimes the kids stood and faced the moms with their arms around her waist; sometimes they had a little seat between their feet for the kids. Yikes.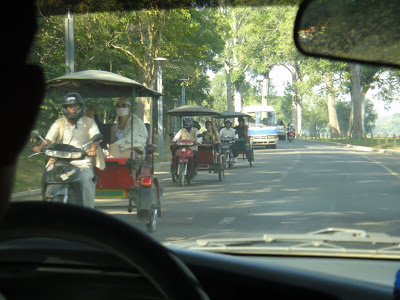 In Cambodia, the roads were far less crowded with motorbikes. More tuk tuks though. Which reminded me of the time we were riding an elephant in Thailand and saw a chicken scramble across the street out of the way of a tuk tuk. "Why did the chicken cross the road?" I asked Chris. "To get away from the tuk tuk!"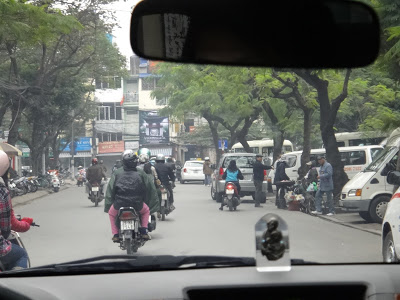 In Hanoi the roads expanded to broad, tree-lined avenues. Or narrow, shop-lined streets, which we saw from the cyclo.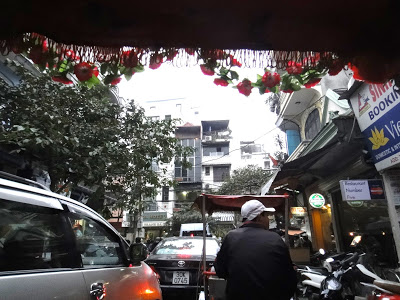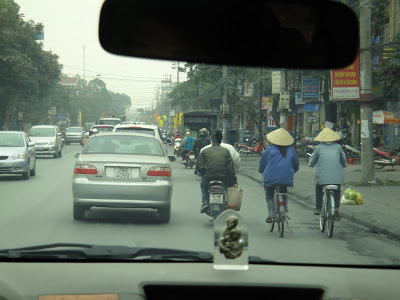 The road through the Red River Delta to Ha Long Bay included an obstacle course of bikes, pedestrians, 18-wheelers and, of course, chickens.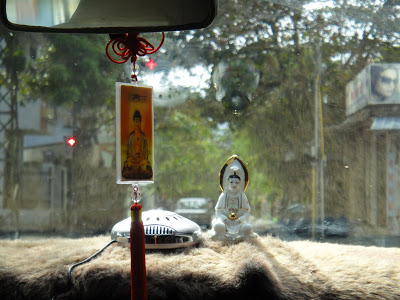 Hue had a definite small-town feel. Then it was up and over the mountains on our way to Hoi An.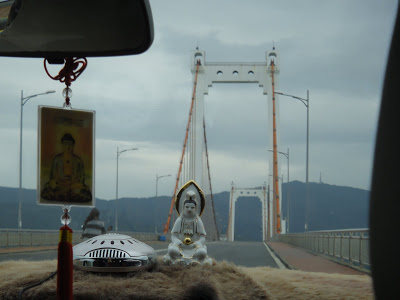 What a journey! We're so glad to be back!