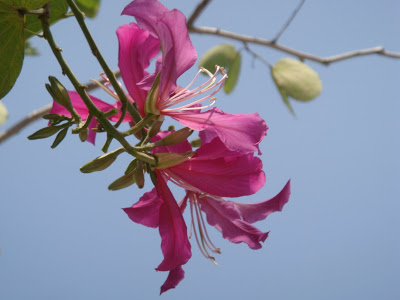 The day I walked from Ms. Fashionable's hotel back to my own I took a shortcut through Kowloon Park, walking along the aviary and these flamingos.
Chris and I cut through the same park on our way to Lantau Island Sunday afternoon. I'd read that there's been a fairly large influx of Christian Filipino women who mostly work as housekeepers and only have Sunday off in Hong Kong, and that on Sunday afternoons they can be found relaxing in a lot of city parks because they don't have a lot of other places to hang out.
Sure enough, we saw several lively bunches of Filipino women, one in particular camped out on the balance beam of the Kowloon Park Challenge Course.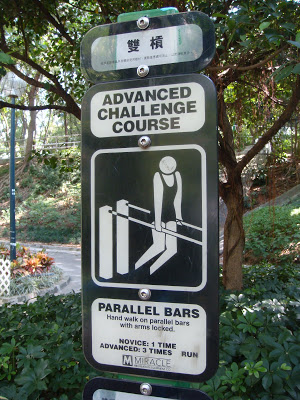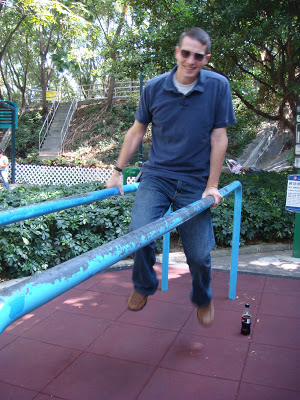 Chris thought we should do the challenge course. I thought I should watch Chris and take pictures. He was not about to allow that one-sided exchange and proceeded to peer-pressure me into pathetically hanging—and falling—from the monkey bars.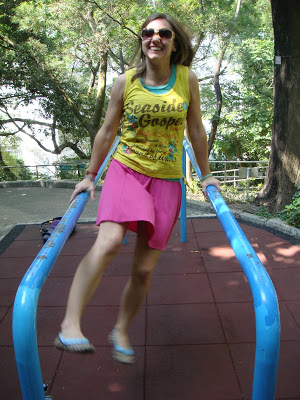 This is one of many excellent signs posted around Hong Kong. Yikes! Watch out for that guy!