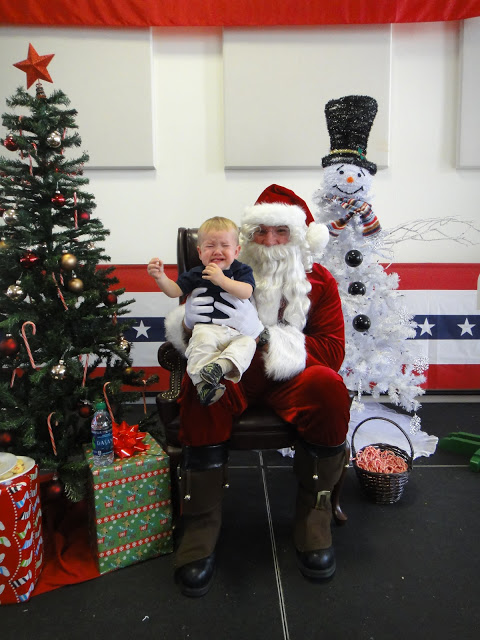 Nobody told me I was walking to THIS GUY!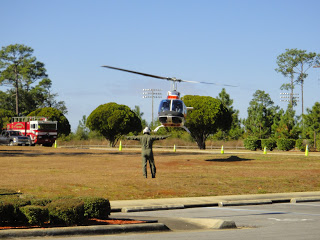 Nothing can keep this kid from walking now! Chris and I Captain Goodbaby was really excited to see a certain VIP fly into the Training Wing Five Family Christmas Party — that's right, Santa rides in a helicopter! That guy really knows how to make an entrance. Almost everyone we know was there. It was totally worth skipping nap time.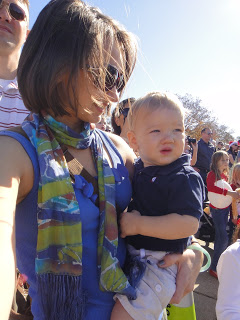 More interested in the helo than the fat guy
With all the noise, excitement, and other nap-less babies rubbing their eyes, Isaac had no time to be fussy. We decorated a snowman ornament, selected some big boy toys for our tot (a train that will reappear in his stocking!), had a chicken nugget and cupcake lunch, scrambled around the baby bounce house, and MET SANTA. It was everything I'd the good Captain had hoped it would be.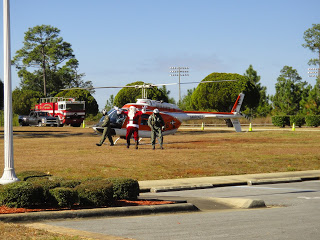 Wheels are for chumps.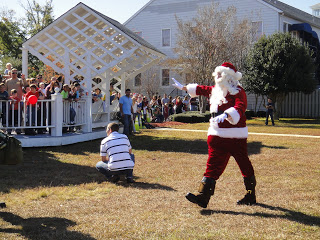 The kids were buzzing with excitement…and sugar.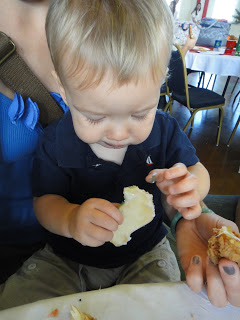 Lunch of champions.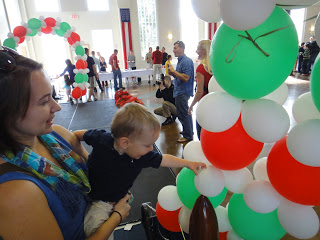 So much delight.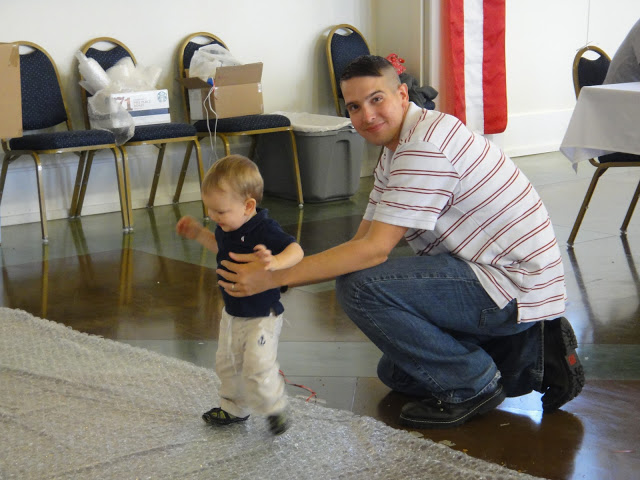 Chris resisted the urge to join Isaac in bubble-popping.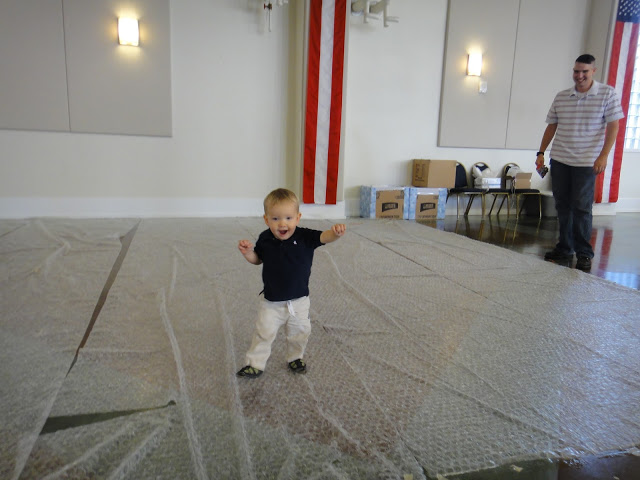 It's been a month since my first steps, but now I'm getting the hang of walking around the Christmas tree!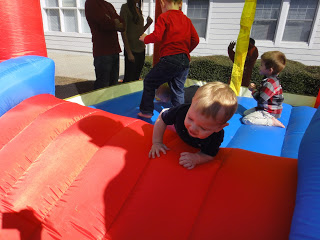 Baby bounce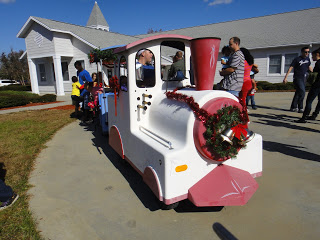 I choo-choo-choose the Goodbaby!