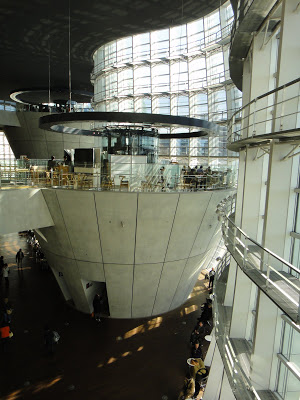 Oh sorry, I meant Tokyo's VOGUE Cafe, not the magazine.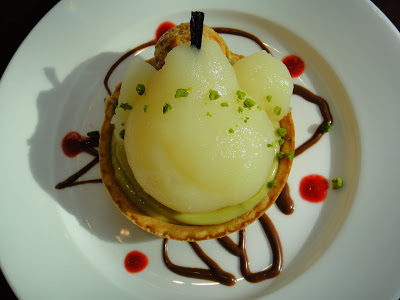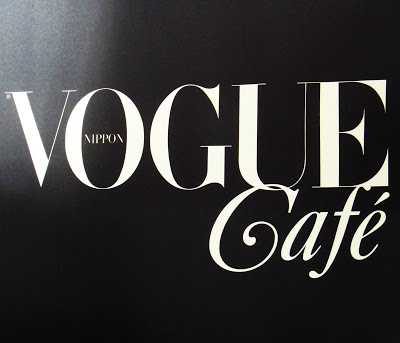 VOGUE Cafe perches atop an inverted cone in the National Art Center Tokyo. If architectural curiosities alone aren't reason enough to to visit, consider this: the cafe pulls inspiration for their dessert sets from their exhibits and the seasons. I enjoyed a pistachio, green tea and pear tart with sparkling wine in celebration of the current special exhibition, VAN GOGH: The Adventure of Becoming an Artist.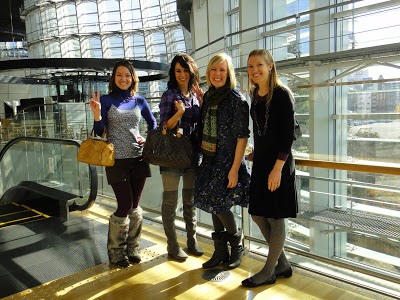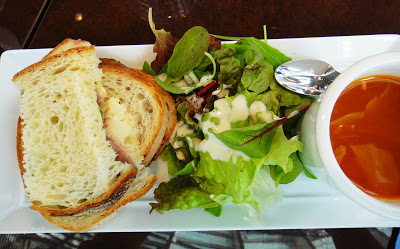 The cafe also serves lunch, like this delicious roast beef and potato sandwich, which comes with a salad and soup. If your idea of alone time includes an elegant lunch and being kneecapped by enthusiastic hoards of Tokyo museum enthusiasts, this restaurant was designed for you! The latest edition of Nippon VOGUE is available for lunchtime-browsing. After the four of us were seated, I got up to get us some. Or rather, I tried to. What I actually did was somehow insert my foot into my bag and lose my footing, catching myself on the table next to ours…to the great amusement of the two ladies sitting there. "Daijobu desu ka?" they managed to ask if I was ok before dissolving into giggles along with my friends while I sat back down and extricated my left foot. The only casualty of this encounter was my favorite pair of sunglasses: my trendy Ray Bans. Or Fay Bans, rather, since they were $6 in Bangkok.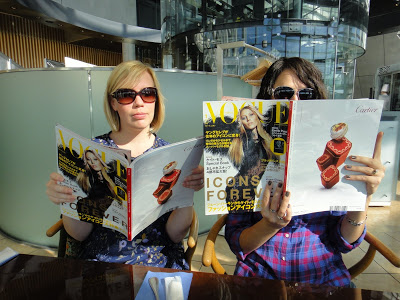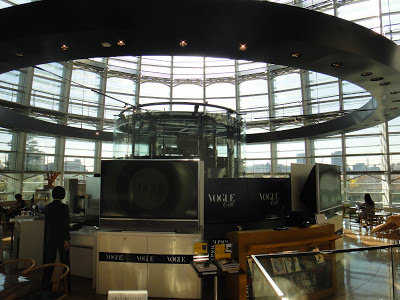 When we got up to leave, one of the fashionable waitresses came running after us with my shattered Fay Bans. I asked her where I could find a garbage can, and she nodded sympathetically and took them back. RIP, Fay Bans.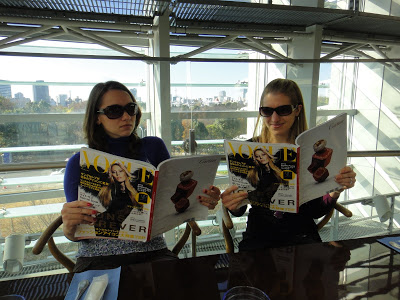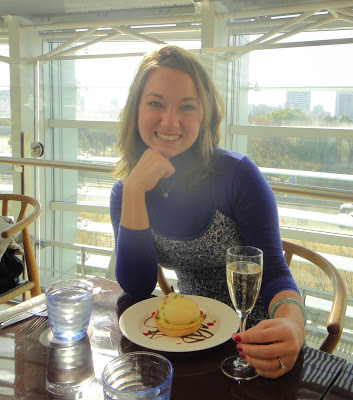 To tell the truth, I am not an art museum person. My sister and I actually left Madrid's Prado because…well…we were bored. I like history and science museums, like Houston's Museum of Natural Science. I've been to their exhibits on pearls, preserved dinosaurs, and the Dead Sea Scrolls—wow, those are interesting! But I personally don't get much more out of an art museum over an article about an art exhibit. Mary, Nicole and Jill, however, are all talented painters and gave me looks of shock when I revealed this information. "I've been trying to get to this Van Gogh exhibit!" said Mary, "Why did you plan an afternoon here if you don't like art museums?!" Actually, I came for VOGUE Cafe. The exhibit was incidental—although very interesting and enjoyable! The best part was having three painters pointing out differences in the lighting, brush strokes, paint mediums, perspective, etc etc. The company, more than anything, made this the most interesting art museum I've visited. Thanks, ladies!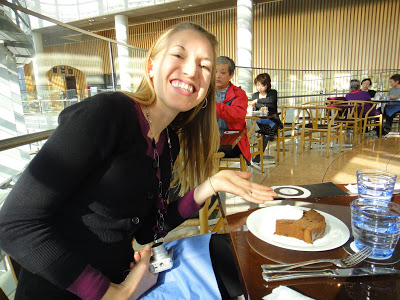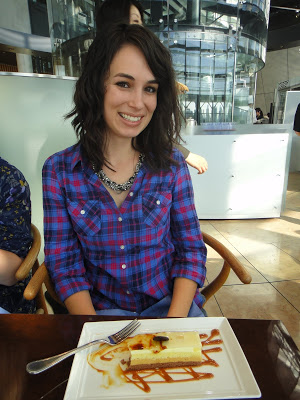 Somewhere in the exhibit an enchanting painting caught my eye. I floated toward it, admiring the colors, light and serenity of the clear aqua water and dark cliffs. "That Japanese lady has cool hair," I thought briefly before realizing it was Mary. "Hey Mary, this is my favorite painting yet!" I told her. She looked at me. "It's a Monet." Oh. Oops. Oh well, I already knew I liked him!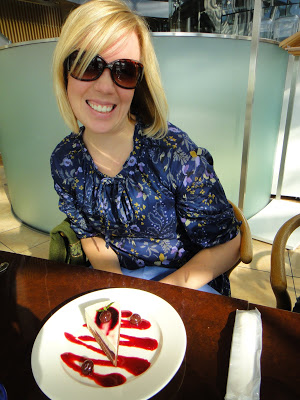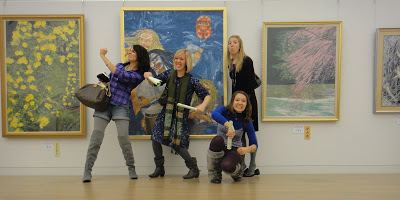 After the special exhibit, we had just enough time to wander around some of the permanent galleries. We especially liked this rendering of four very odd Japanese characters. Maybe you can't see them because we're in front doing completely true-to-life recreations of their facial expressions….Anyway, believe it or not, we didn't even try to color-coordinate our outfits!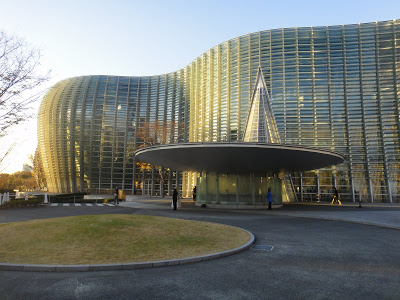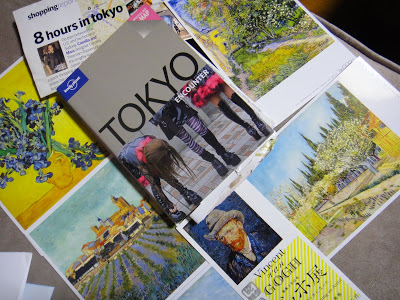 To get there, take the Tokyo Metro Chiyoda Line to Nogizaka Station, Follow signs to the National Art Center toward Exit 6, which takes you directly to the museum ticket counter. Or take the Hibiya or Toei Oedo lines to Roppongi Station and walk five minutes from exit E. The Van Gogh exhibit continues through December 20, 2010. Admission to the other galleries is free. Entrance to VOGUE Cafe is on the second floor.