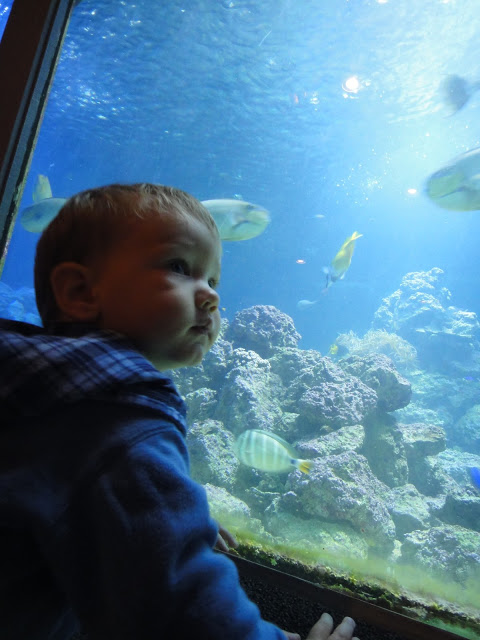 How do I get in?
Captain Goodbaby was hooked before we even made it inside the Ft. Walton Beach Gulfarium. Chris waited in line for tickets while Isaac and I peered through a porthole into the dolphin tank. "A DOL-phin!!" Isaac would exclaim with great delight each time he saw even part of a fin. "Daddy bought our tickets! Do you want to go inside?" I asked. "YEAH!" he ran to Chris, cackling with joy.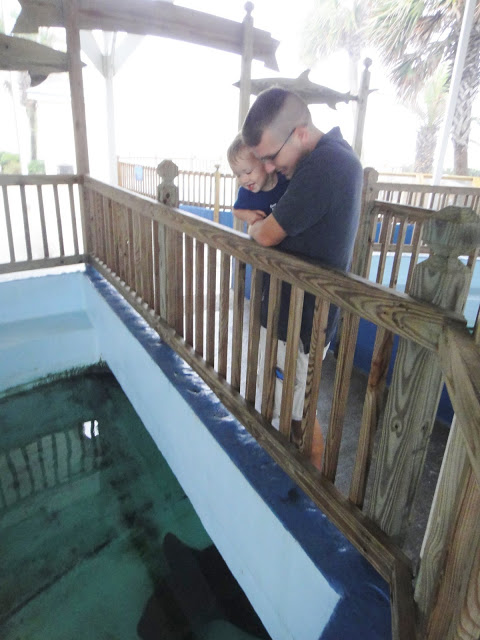 SHARKS!
The Goodbaby loved the seals, who swam right up to the Isaac-height viewing window and stared at him (every mammal thinks he's cute!). He watched penguins and otters frolic in the rain. He declined to touch horseshoe crabs in the tidepool touch tank. He loved watching the octopus and shrimp in their tanks. He said, "Oh wow!" during the dolphin show.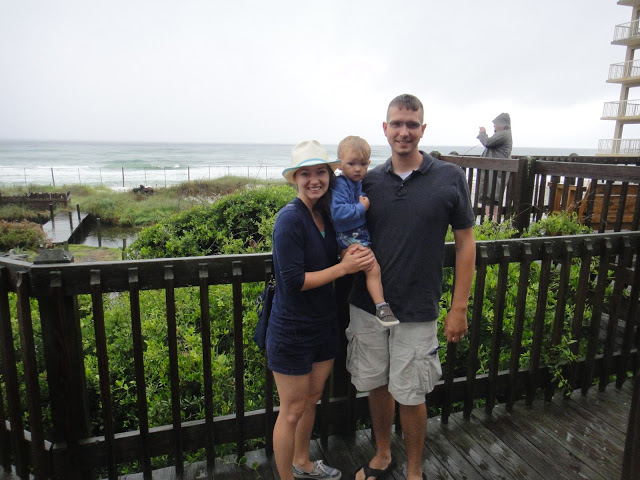 We've been wanting to take Captain Goodbaby to the Gulfarium!
We got a last-minute offer to stay in a Destin condo, and we were hoping we'd have time to show Isaac the Gulfarium. Chris and I browsed through on our own once, B.K. (before kid). Seeing it with the Goodbaby was enjoyable on a totally different level.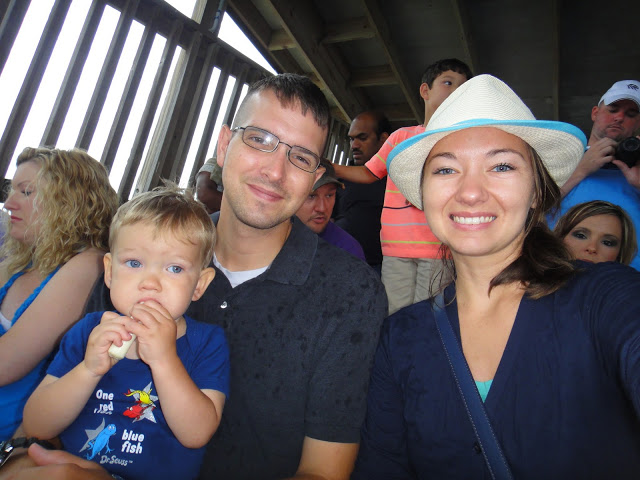 Dolphin show—last stop before nap.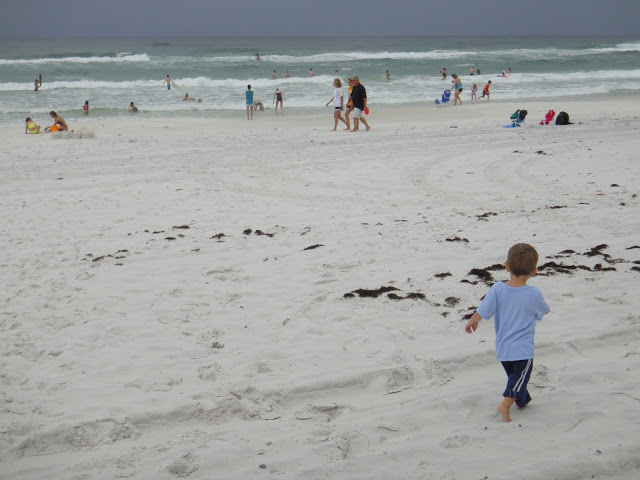 After naps, we walked along the beach.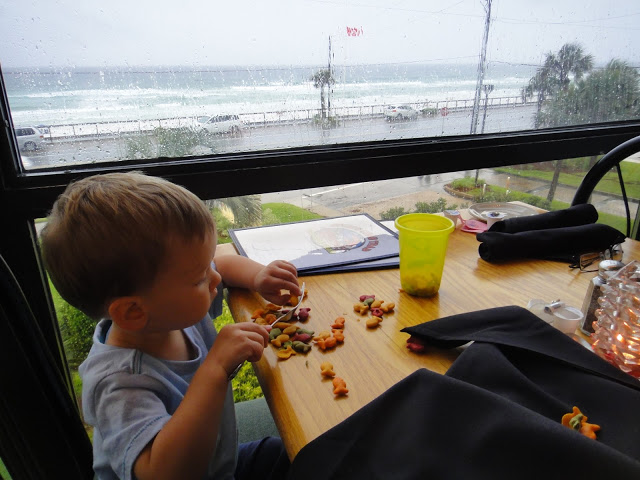 We ducked into this restaurant for coffee…and fishing…as another storm hit.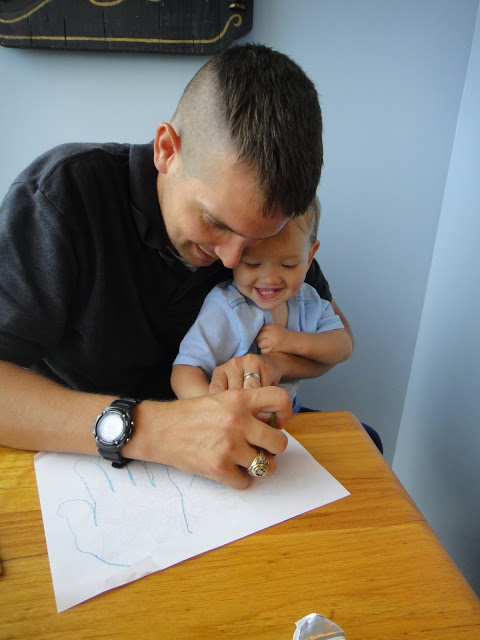 When the goldfish ceased to entertain, Chris showed Baby Picasso how to trace his hand. HILARIOUS!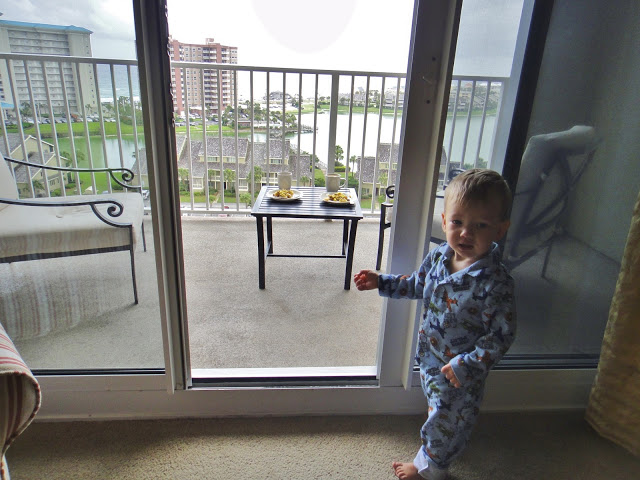 Breakfast is served!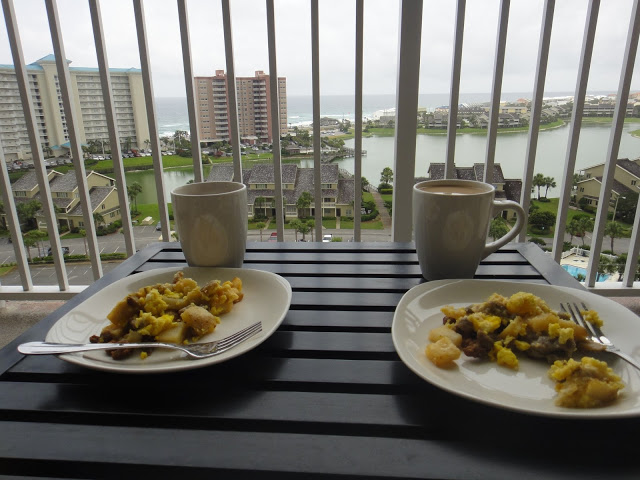 Not a bad start to a Monday morning.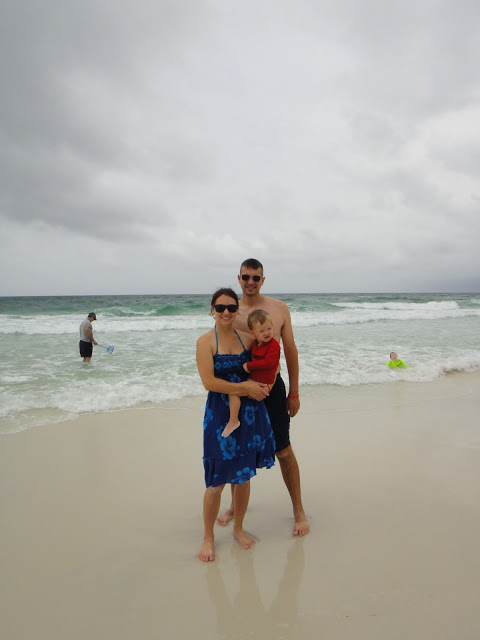 A little more beach time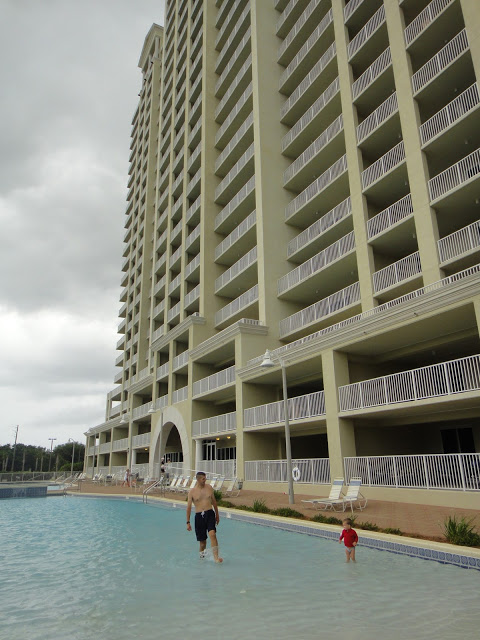 Captain Goodbaby shows Dad how to stomp. "Good, Dad. Just like that."