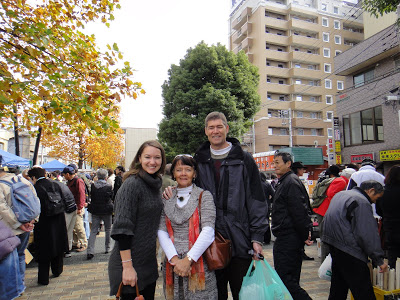 The leaves are turning, the air is crisp…you know what that means: Mama and Daddy are coming!!! And…they're HERE!!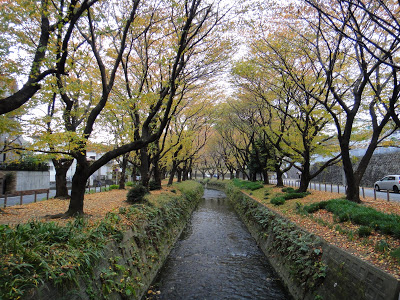 We drove along the vibrant
Hikichigawa
Saturday morning—the beginning of their first full day. Chris had watch on base, but we stopped to say hello on our way to the
Yamato

Promenade Antique Market
. Hi Chris!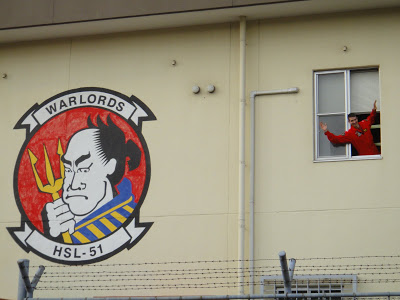 The market was the most crowded I've ever seen it, but we found some interesting things for
Ichiban
Collectibles and a gorgeous wedding kimono for me! Then we met Chris for a base and squadron tour. Daddy had lots of questions. It's fun showing the
fam
what we do here. 🙂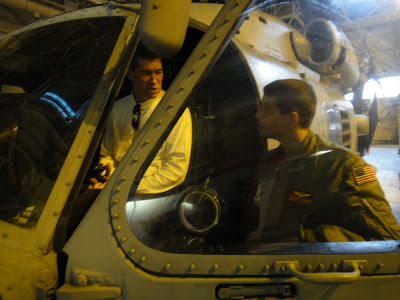 Sunday, Chris was released from duty and we introduced Mama and Daddy to everyone at Life Chapel, then had a nice lunch outside at my favorite Cafe
Ko
-Ba before heading south to
Yokosuka
.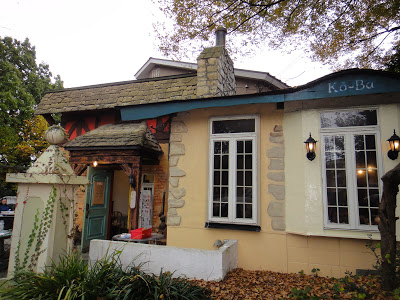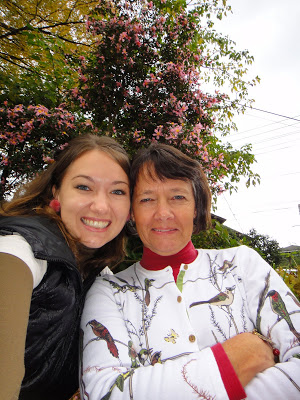 Sadly, Chris will deploy before my folks leave, but happily, he had time to show us all around the USS George Washington. Daddy had lots of questions. I've never seen all the places Chris spends the months when he's at sea and it'll be nice to be able to picture where he was when he describes his schedule.