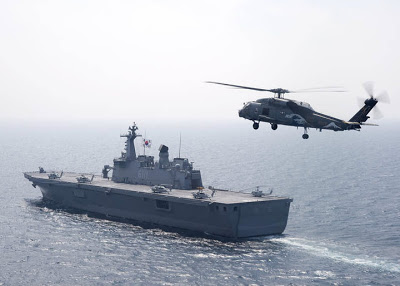 Wondering what Chris is up to? He can't really tell me, but the international news can. A week ago the USS George Washington (aircraft carrier) sailed from Busan, South Korea to participate in operation Invincible Spirit with the South Korean military in the East Sea, or Sea of Japan. News agencies reported this as a response to the independent four-nation council's finding that North Korea was responsible for the March 2010 sinking of South Korea's Cheonan warship that killed 46. More than 8,000 people, 20 ships and 200 aircraft participated. All these photos came from the GW's facebook page (ha!).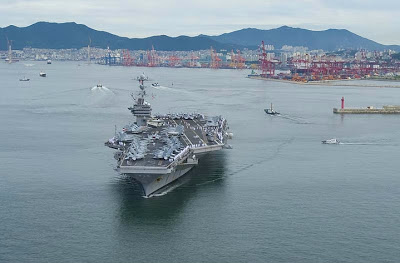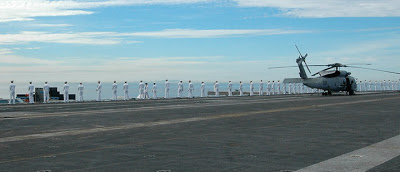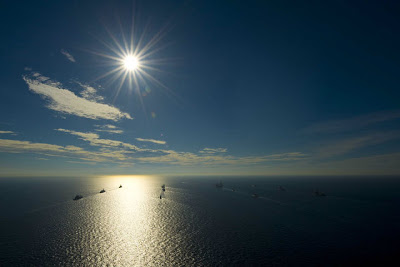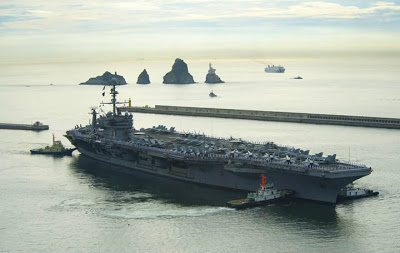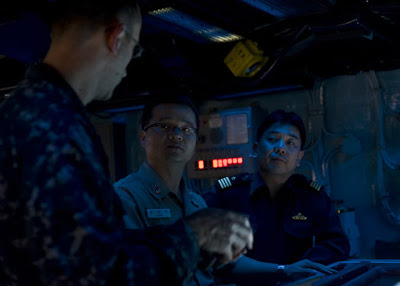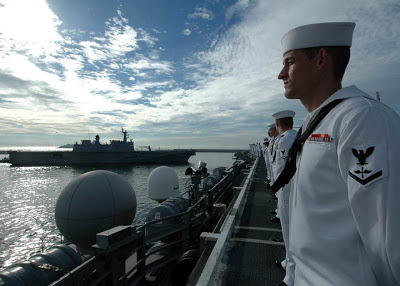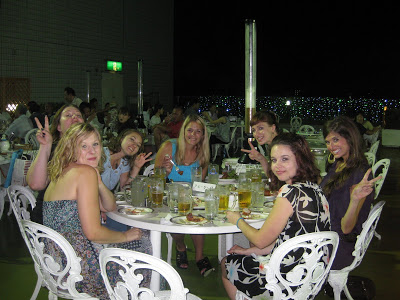 Fending for ourselves back at home, we took a break for the HSL-51 Spouses Club July Social in the Breeze Garden atop the
Shin-Yokohama Prince Hotel
. I have never in my life—no, not even wearing a taco hat—been part of a group that got so much attention. Three different tables of Japanese men came over to our table to pour our beer, pose for pictures and shake all of our hands.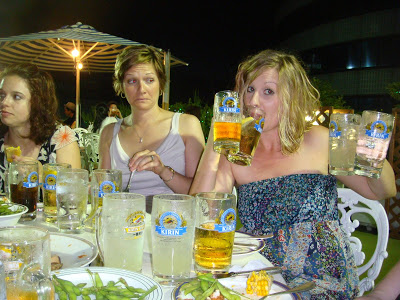 I love the look Ann is giving Ashley here. The waiter had just deposited everyone's waters, cokes and beers in one section of the table, so Ashley's modeling the confluence of beverages! Now pass them around! ha ha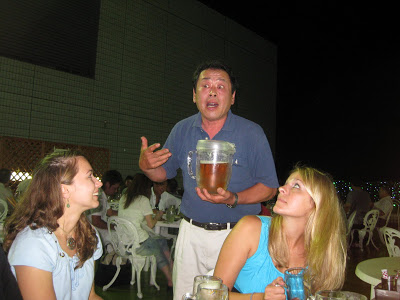 This guy asked if we were university students studying in Japan. "No," I said. "High-school students?" he asked. "No." He looked at me. "Middle school?" "No!" I laughed. Eight middle schoolers at a beer garden!? I think not! Even just getting up to use the facilities would be greeted with a round of high-fives. What's going on? Do they not get gaijin over here? On our way back to the train station we found this mannequin with a fro. It's always something new in Japan!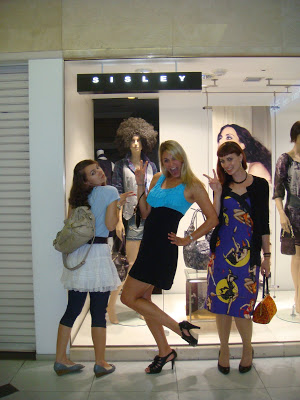 I started the day singing karaoke with some ladies from church and ended it singing karaoke with some 51 wives. Piano Man twice in one day! Thanks for a wonderful evening, ladies!! Waiting on the train platform a couple walked by, turned around and came back to give me a high-five. What's with all the high-fives today?? The boyfriend was very cheerfully drunk and his girlfriend was giggling at everything he did. They invited me to sit with them and asked how old I was. "Same!" he said along with a torrent of Japanese. The girlfriend giggled again. "He says we love you!"
I am having a weird day
, I thought. "Ummm, same!" I said. They laughed and blew me kisses as I caught the next train. Goodnight everybody!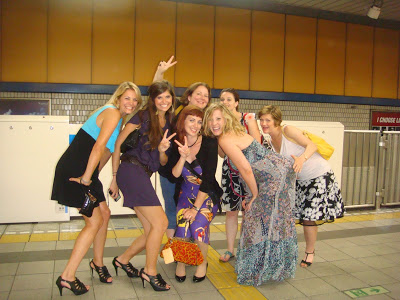 No WESTPAC weekend would be complete without a new Asian fusion experience, so Friday night Mary, Sarah, Katelyn and I visited
Vietnam Alice
for spring rolls, spicy green curry, tapioca pudding and Vietnamese beer. Kanpai! I have started planning a vacation. No, really!