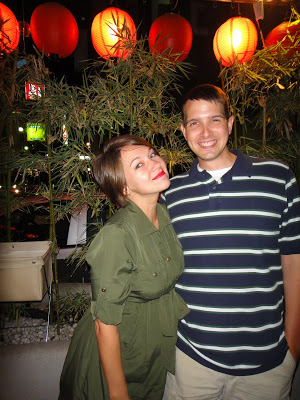 Here's what's going on in the Western Pacific! We recently went to a Hail and Farewell at one of our favorite local restaurants. We called in 'the bamboo place,' but now we know it's actually called Kushi Bou Zu. My parents and I slurped udon noodles in soup there last fall. When it's cold you can snuggle up under kotatsu—heated tables with blanket skirts. But on this summer evening sliding glass doors opened up the bamboo-enclosed patio to part of the dining room.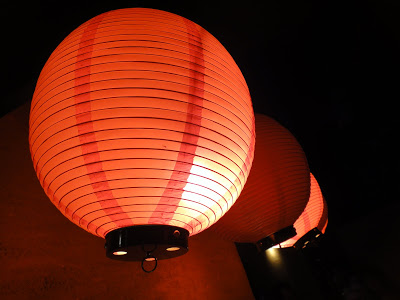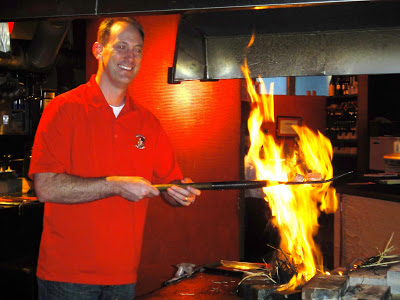 We had edamame, fried chicken, floppy bacon on greens in a citrus sauce, unappetizing and unidentifiable mushy meat bits that no one ate, and salmon seared by the Skipper himself! I cooked some too. YUM! I like hail and bails. They're 'mandatory fun' events where we welcome the new people to the squadron and the officers tell stories about the people who are moving to their next station. There's usually a set menu; sometimes it's 'free drink,' or all-you-can-drink for one price over a couple hours (alcoholic and non).
It's a good chance to meet and get to know Chris' coworkers and their wives without having to make any plans or effort. That makes subsequent spouse activities way more fun because you already know people. Sometimes we're inundated with mando-fun, especially when all the detachments are home and the squadron squeezes everything possible into a few short weeks before another deployment, but having too much social interaction is way preferable to too little social interaction, I think. Especially overseas or soon after moving.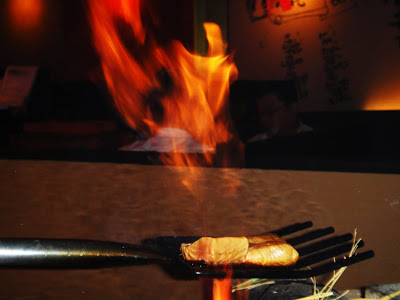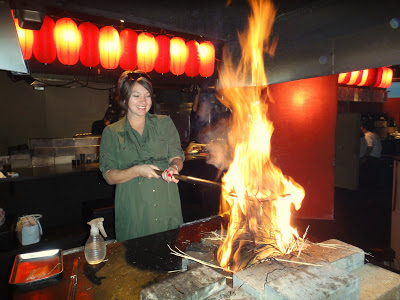 Other news from the Western Pacific includes: this summer the squadron had a change of command, which Chris and I missed, and one of the deployed helicopters noticed that an Indonesian ship seemed to be sinking. They called for help and saved dozens of people's lives! Back on the home front, the Search and Rescue Evaluation that Chris is in charge of as the SAR Officer was canceled because there's no money to send the evaluator to Japan. Instead, Chris will conduct an in-house evaluation himself (this whole situation is unusual).
In addition to his main job as NATOPS/SAR Officer, Chris does routine stuff like start-up checks on the helicopter during and after repairs, and flies various flights like hovering over the water for a few hours while the search and rescue divers practice. In other news, after much uncertainty, we have official written orders to report in December to Pensacola, Florida. So there's your WESTPAC news round-up!