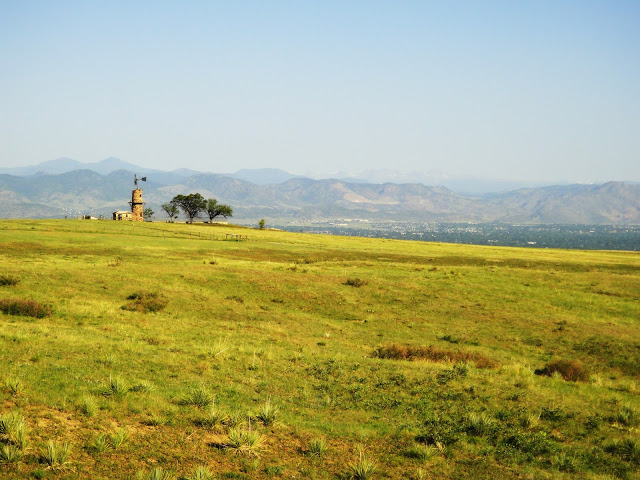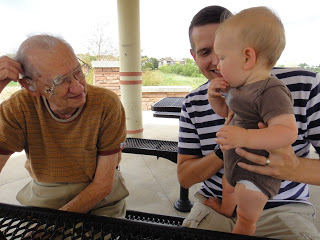 90th birthday, huh? What's a birthday?
Captain Goodbaby, upon learning he had two living great-grandparents, set out to visit Great-Grandfather Joe in time for his 90th birthday celebration. The 'birthday' concept was difficult to explain to Captain Goodbaby, however, since he has not yet had a birthday party. We found Great-Grandfather Joe at my dad's sister's home in Littleton, Colorado. That put us between Colorado Springs and Denver. Would it be insensitive to suggest the ongoing forest fires are at all associated with the candles on that birthday cake?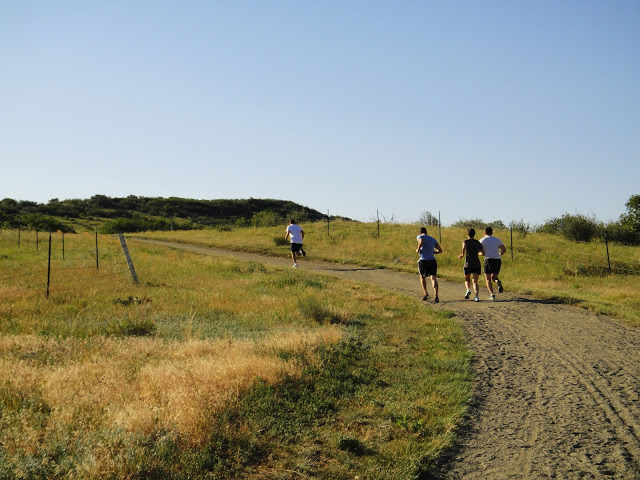 My fit siblings and available spouses decided to go for a freakin 4.5-mile jog uphill in this absurd altitude near the mile-high city. The only thing I hate more than being exhausted, nauseous and out of breath is getting mocked for missing out on fun, so I went along as the group photographer. Aren't those some in-shape backsides?! Nice running, folks!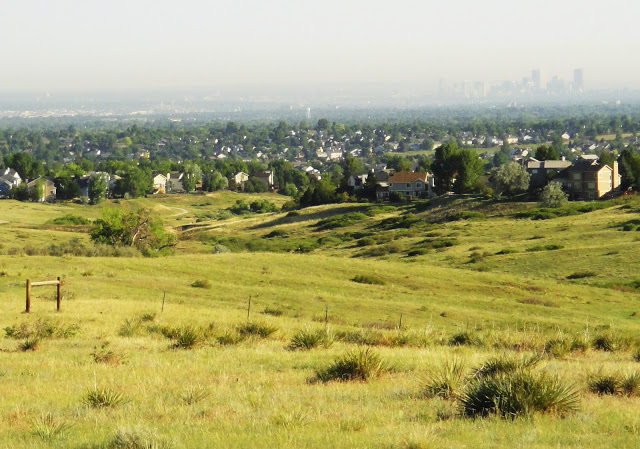 Highlands Ranch, looking north toward Denver
Mari, why don't you look sweaty? Probably because after barely running a mile I thought I was going to die and had to 'stop and take pictures.' Chris, annoyingly seeming unaffected by the dry air hoovering moisture from our lungs, jogged back and forth between the main running group and my slow self to make sure I didn't get lost. Somebody needed to get lost. I jogged a little more (well behind the rest), saw black spots, stopped to photograph some boring cacti, then walked the rest of the way to the top, where everyone else looked like they were about to die too. That's how you could tell who was in our group—we sea level humidity breathers were most peaked atop the peak.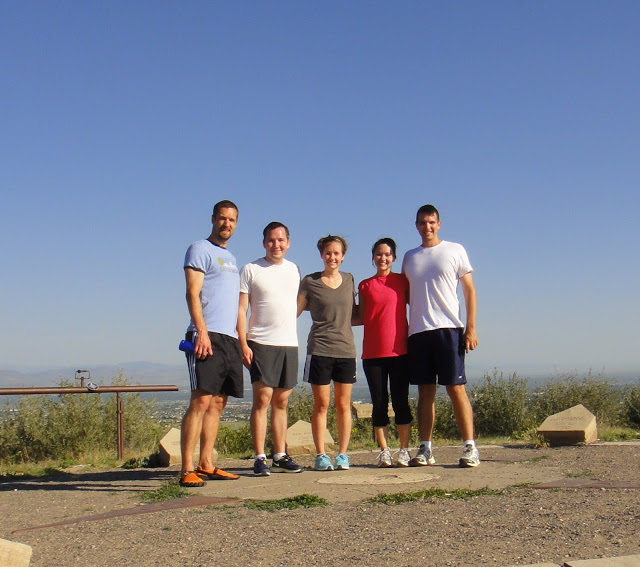 Highlands Point, 6310 ft.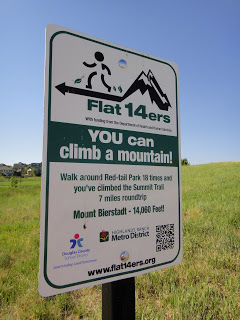 Missing the Point.
"YOU can climb a mountain!" patronized a sign at the trail head. What's next, a Zimmerman Telegram for me to decipher?


What's the point of climbing a mountain if you don't climb the mountain? This must be a Colorado thing. Other things I didn't understand about Colorado: how do they survive in that dry air?! This is at least my fourth trip to the mountainous state, and each time I feel like my lungs and throat are cracking and my skin is turning into an alligator hide. Or a snake skin or something.


Speaking of snakes, we saw a (dead, nonvenomous) bull snake. It wasn't huge, but they can get up to eight feet!!! Then we saw a (live, nonvenomous) garter snake lounging in the sun. Simon thought about chasing it down and picking it up, but it slithered under an RV. This was fairly early, around 8am. I wonder if the snake baked as the day wore on to a searing, dry, blustery 100 degrees. It's not the heat that kills you, it's the lack of humidity. That's the day the forest fires started getting so much worse.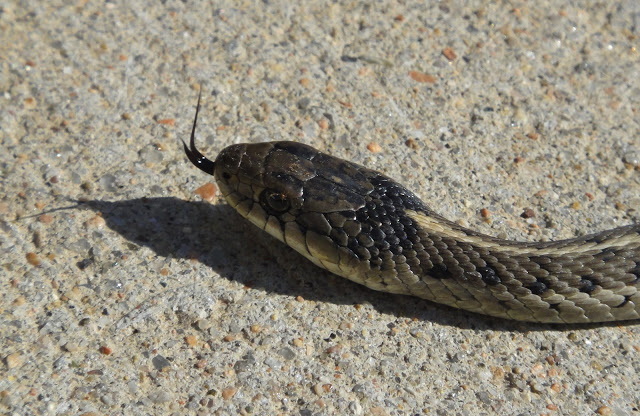 Garter Snake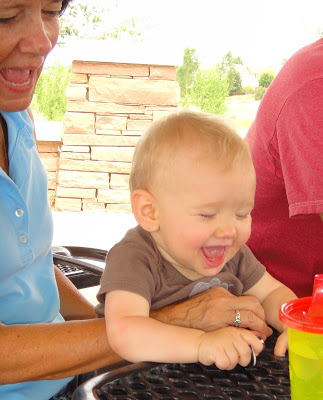 Do these two look alike or what?!
We had lunch in a nearby park, played Frisbee, fed the babies grapes and Cheetos, and it was totally fun.
The birthday celebration/reunion was off to a good start!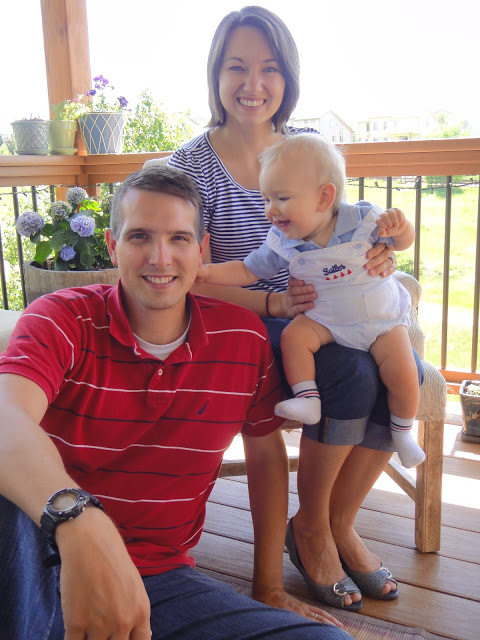 The Kruegers, June 2012