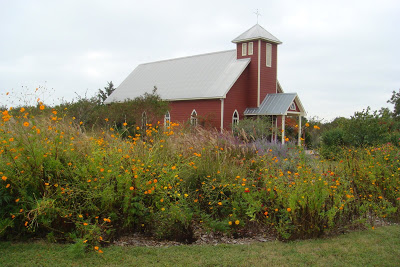 I haven't been to the Antique Rose Emporium since Chris and I got married in its chapel more than two years ago. My fam used to take pretty frequent road trips up there most springs and summers; it's an easy, pretty drive from Katy, only half an hour from College Station, and it's right down the road from the Blue Bell Factory!

View Larger Map

We started our Friday road trip by taking a right in Monaville to check out a new winery in Waller: Colony Cellars, the place we heard about at the Rice Harvest Festival last weekend.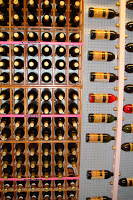 "We're not trying to be like anybody else," said the tasting guy, also the owners' son. "This is going to be unlike any other wine you've ever tasted."
Well that was certainly true. Their whole deal is 'whole-cluster fermentation,' meaning the entire grape is fermented in the vat instead of letting the juice ferment separate from the grape. This gives even their white wines a deep amber coloring; the blush looks almost butterscotch. The reds especially had a deep port bouquet. Colony Cellars achieved their goal of being different. The wines all had a fermented-grape-juice taste, but it wasn't unpleasant. Sniffing them was my favorite part. I bought a Rich Texas Blanc for Chris—strong floral bouquet, very sweet but with a clean finish. Then it was back on the road to the Rose Emporium.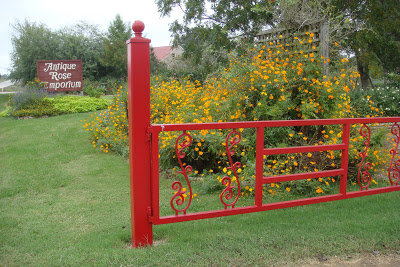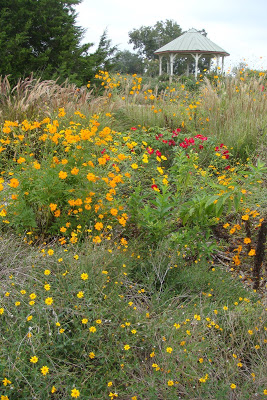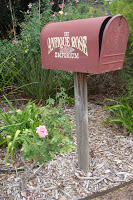 We took our wedding portraits here in the gazebo—aaawww!
It was odd timing to come back without Chris. I've only been here with him twice, now that I think about it: once to check it out and twice to get married. But I've been here a bunch planning the wedding or as a small person bothering my parents about when we could leave and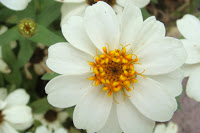 go get ice cream. So the odd part was wandering around thinking, "That's where all those gorgeous sunset pictures were taken…that's where we said our vows…that's where we ran out to the car to start our married life and I stepped in a mud puddle!"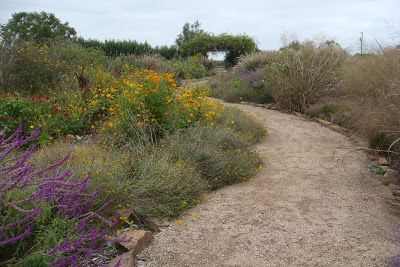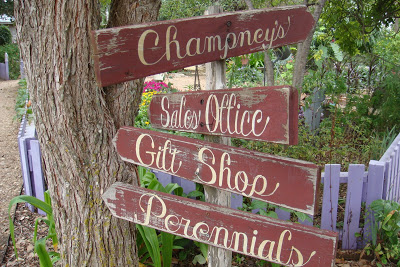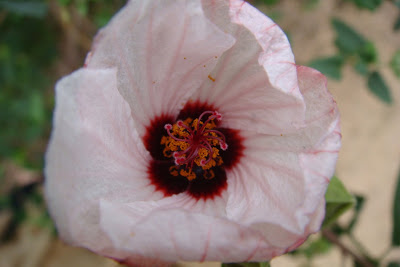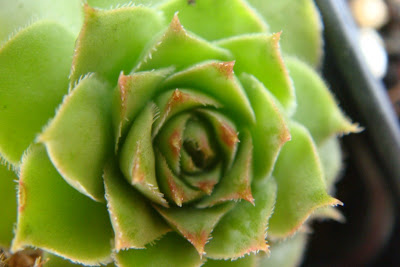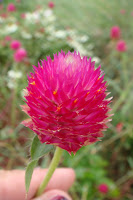 All that seems like a long time ago. We've lived in Pensacola and Jacksonville since then; we've gone to Ireland, Germany, all along the Gulf Coast and East Coast; we're on our way to Japan. Hm.
And the day we were there, Chris was completing his last day of SERE school, ending our latest two-week separation. We have a lot of those (and then some) coming up. We'll have a lot of other important locations, but this will always be one of the most significant. 🙂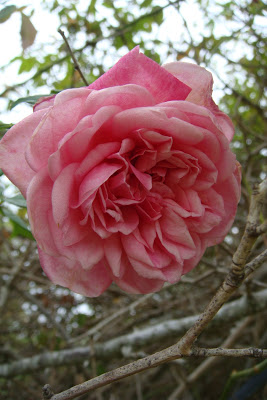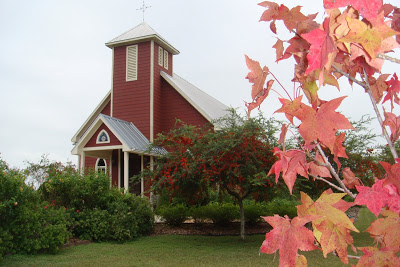 Anywho, the inspiration behind the road trip was to get some wedding cake. Chris and I had the best wedding cake ever. EVER. Chris talked about it the entire first year of marriage.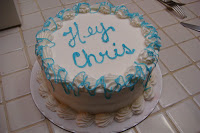 Our frozen top layer on our first anniversary was fantastic! He'd continued to talk about it, so my mission was clear: could I, in fact, find the lady who made them out of her home? Could I afford a mini version?? My mom helped me locate her phone number. Arrangements were made, even though she no longer makes cakes. And Friday was the day we picked it up. YUM!! Chris and I savored slices the night he got home. Success!