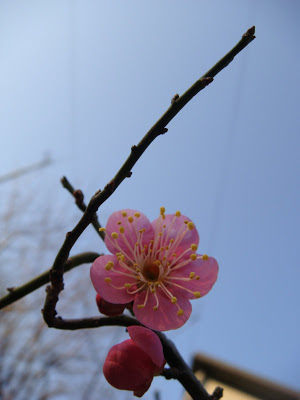 Japan is continually reborn as something new bursts into bloom. It's nearly February…bring on the plum blossoms!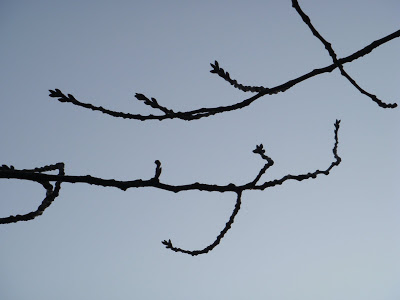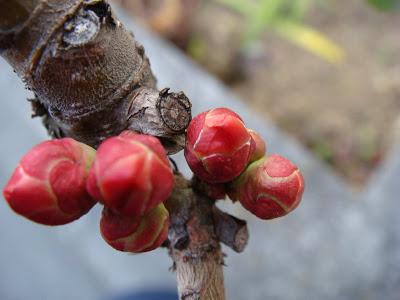 Winter in Japan is kind of growing on me. Now that we actually use our heaters and have a comfortably warm house I can actually notice and enjoy the stark beauty of the naked cherry trees, the uncluttered, bare river banks, the delicate branches swelling with unblossomed flowers.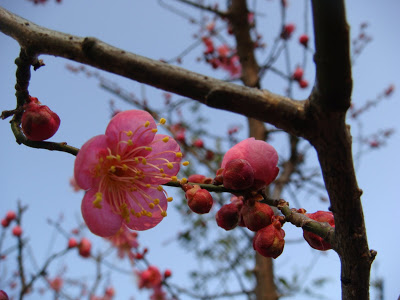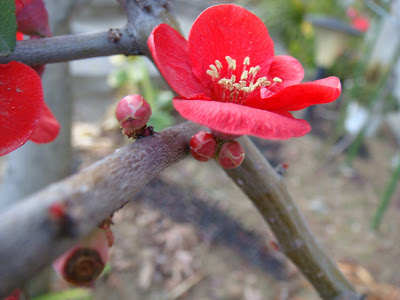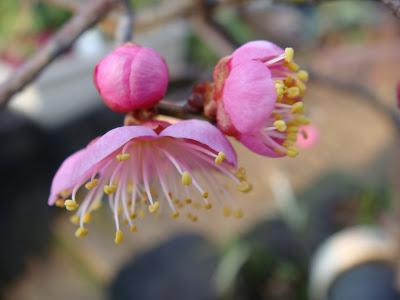 The Hikichigawa River is fragrant with paperwhites and dotted with camellias. Most of the plum trees around here belong to my neighbors, who hopefully don't think I'm a creep-azord for stopping to take pictures.