We've had a week of gorgeous, sunny fall weather, so when my talented photographer friend
Tammy Ward
asked if I had time to do a quick shoot for one of her class assignments, I jumped at the chance! We headed to Hikichidai Park in Yamato. The sun was already low in the sky at 4:30pm, and temperatures were starting to dip. I love fall!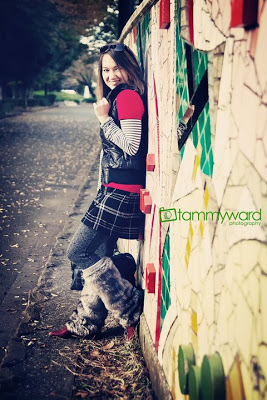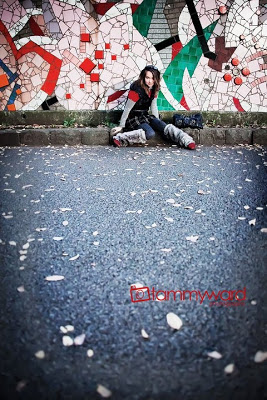 I'd visited this park on Culture Day two days before on the Scoop to scope out leaf developments. The early-changers have popped into color against a still-very-green backdrop. The park was packed out with families and sports teams.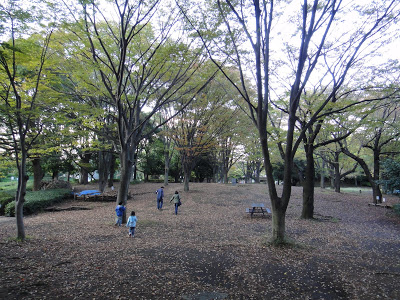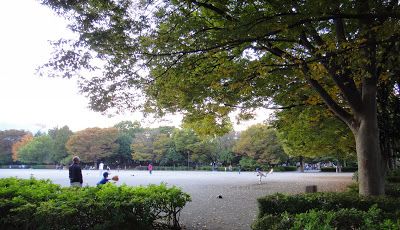 A long line of little baseball players in full uniform listened to a speech from their coach as their moms looked on. At the signal every single one bowed in unison and thanked their coach. He told them good job, and they dispersed—either home with their moms or back to the field for more practice.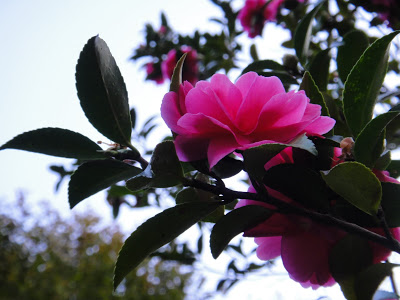 The last two years I thought cherry trees just dumped their leaves with no fanfare, but this year I see that is incorrect. There's this lovely little bend in the Hikichigawa that displays the trees to their best advantage. I love riding the Scoop along here, slowing down and breathing in the deep scents of fall along the river. Aaahhhhh! When I stopped to take this picture a man walking his dog stopped to tell me a bunch of stuff about the river grasses. It sounded very interesting. He asked if I was the American who lives at my friend Stephanie's house. I said no, I live further down the river, but my friend lives here. "Ah! Friend-o!" he said, smiling, before continuing on his way. Yay, the neighbors talk to me—it's really becoming home!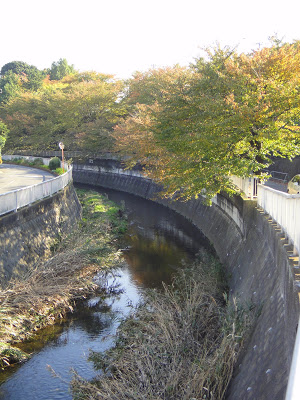 I got this pumpkin treat at the Bellbe French Patisserie on the corner near the train station. Yum!