Free Pocky with all seats today! Chris suggested a baseball game; Luke and Amber agreed that sounded fun. I bought the tickets (with help) from Lawsons. Tonight we settled into our seats in the Tokyo Dome nosebleed section to cheer on the Giants as they took on the Softbank Hawks. What an enthusiastic crowd!! Chanting, cheering, waving, clapping—there was so much to see it was hard to focus on the game. What fun! We got Asahi beers and hot dogs and Luke also selected something from the mystery Japanese food menu. He popped a fried ball of dough into his mouth, but soon his chewing slowed and he frowned. "I found a tentacle," he said, offering the rest of us a ball.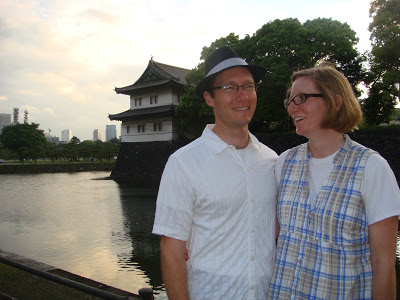 Before that we went to the Yasukuni Shrine and war museum and walked around the Imperial Palace at sunset.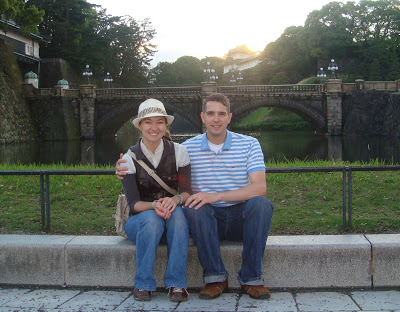 After that we stopped in Shibuya on our way home to join the crowds crossing the world's most crowded intersection.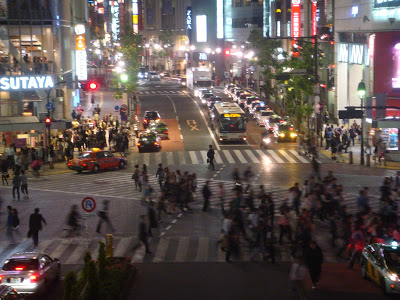 We had a really fun, not-too-rushed day!!