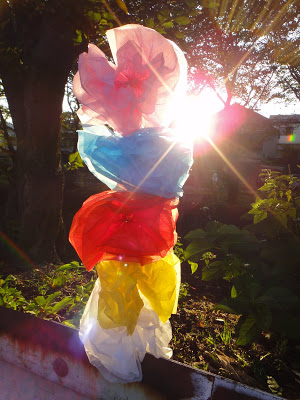 This is the first picture taken with my new camera! For more than two months now I've taped my little red camera's battery door back on every time I needed to charge the battery or take out its memory card. For more than two months now I've also been explaining, "Uh…daijoubu, daijoubu…" (it's ok, no problem) when I ask someone to take a picture and they get confused by the pinstripes running up and down the screen and obscuring the viewfinder. For more than two months now I've spent hours online researching for an answer to the unanswerable question: DSLR or point-and-shoot?

Chrissy graciously loaned me her Nikon DSLR for my trip to Singapore, but I was terrified it might get wet with all the rain storms we encountered. And while it took great photos, the weight would keep me from carrying it most of the time. And you know what they say: "The best camera for the shot is the one you have with you."

And now, I not only made a decision but have finally received it in the mail! Ultimately I got the updated version of my old camera. My new jade-colored Sony Cybershot T5 is waterproof and drop-able! This was the main selling point for me because rain in Spain (and England and Germany) ruined the touchscreen and caused it to poop out the very day I first arrived at Narita Airport moving to Japan. We got it fixed, but rain again ruined the screen and fuzzed up its photo abilities while climbing Mt. Fuji. So while this camera claims you can take it underwater, I don't know if I'll go that far. I really just need something rain-proof, and besides—water damage is NOT covered under its warranty! Still…can I resist that underwater setting??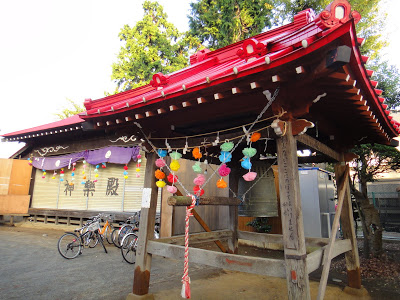 I think these little features are cute: sweep panorama. Smile detection (set this and it takes the picture when it sees teeth). Food-picture mode. Pet mode. In-camera-editing. Auto settings adjustment.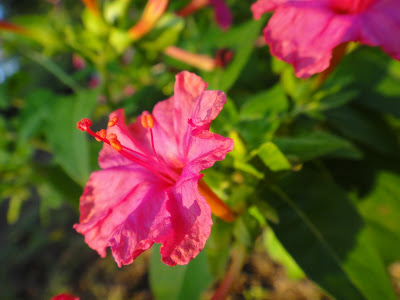 It even adjusted itself from sunset pictures to a twilight setting for this decent night shot of Yamato. Bonus: I took my new camera on a walk down the river and discovered the reason behind all the paper flowers lining the streets in my neighborhood—we're having a festival this weekend! Good thing I have a new camera!!